Drawn-out autumn
Photo: Arne Ader
Translation: Liis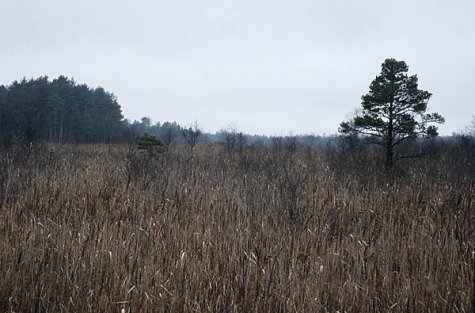 Nehatu bog
The late autumn day is very short, barely eight hours, morning and evening dusks last just under an hour and for darkness already some more than fourteen hours are left.
The autumn has been warm, urban lawns appear green, nature is dominated by shades of brown. For plants the rest period has arrived or is coming. Calculation of average temperatures shows that air temperature was three degrees higher than usual for the three autumn months - +9 (EMHI). There was much less rain than the long-time average and thus the water level of rivers is quite low but the salmonids still spawn (in November there has been only half the normal rainfall; EMHI) Sunlight has been sufficient which has helped us, some little bit, out of the autumn darkness depression.
The weekend storm was the first true autumn storm, otherwise weather has been pleasantly calm, some windy days as change ...
Late autumn ends with the first big snowfall, and so we move into pre-winter.