A week in the forest: tree leaves are beginning to obscure views
Test and photos: Peep Männil
Translation: Liis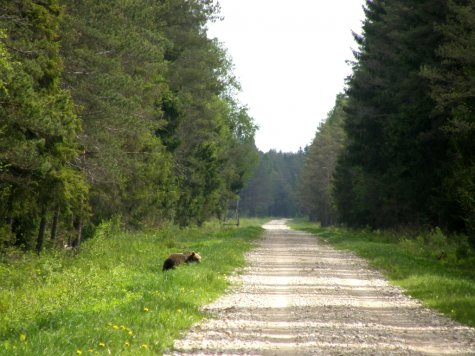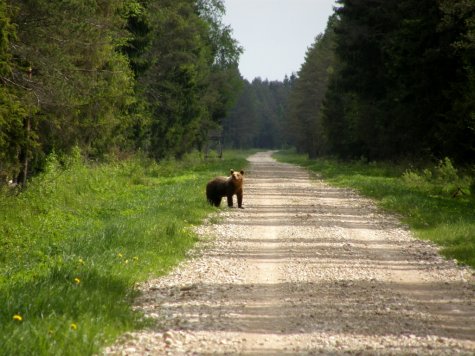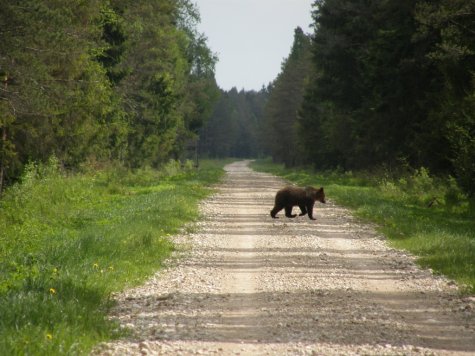 Photographed at Väätsa, 28 May 2011
The forest echoes of birdsong, slowly the leaves of trees and shrubs are beginning to provide shade for the nesters. The list of flowering plants is already quite long, dandelions too will soon reach their full bloom. Spring is a wonderful time.
The fast-growing herbaceous plants and the leaves of trees and shrubs are a refreshing food for animals after the long winter season with scarce food. These young leaves are rich in sugars, and their cell walls still have a low content of cellulose. This allows animals that eat mixed food – omnivores – to assimilate energy from them. Such animals are for instance wild boars and bears for whom the young green parts of plants are the basic food now. In open glades, forest meadows and on road verges the boars and bears feed like cows on ground elder, dandelions, raspberry leaves and many other young plants. Later when the cells lignify these plants are no longer suitable for the omnivores as food. Last year, around the turn of the year, presumably about 60-70 bear litters were born in Estonia. Now the bear families who have been staying close to the den until the beginning of May, are already quite actively moving around. While the mother's milk is the basic food for the bear cubs, now about badger-size, they are also nibbling at the same plants as their mother.
The bear cubs, born in the winter before the last, and now one year old, are still together with the mother but the separation of the family is not far away. At the end of May the heat period of bears begins, and the families break up.
The best chance of seeing a bear at feeding is of course with a young bear, a couple of years old, that is still not particularly shy of humans. Female bears with cubs are much more cautious.