at 15.19 the buzzard came and "made bed" for some time in the nest before climbing to the back branch. there it sits and preens now.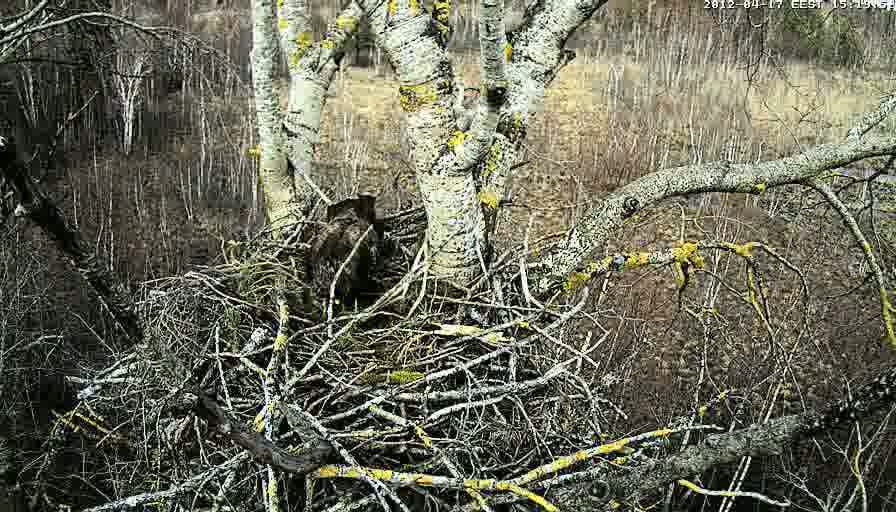 at 15.30 the other began calling from a distance... and it came to the nest, too.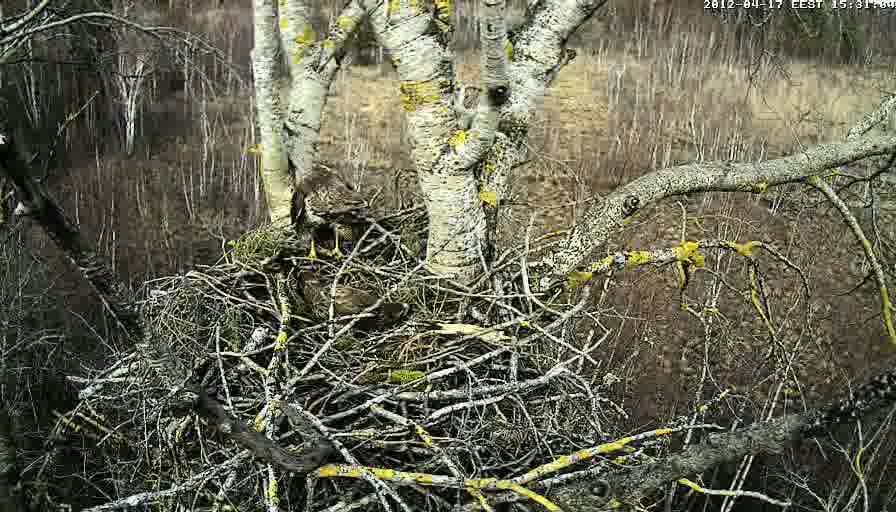 but it didn't stay long. the other arranged the twigs in the nest bolw a little more, but then it climbed again back to the back branch.