at 12.56 meowing began far and 2 minutes later a dark buzzard came to the nest to eat the vole/mouse. it also looked bigger than the one who brought the mouse.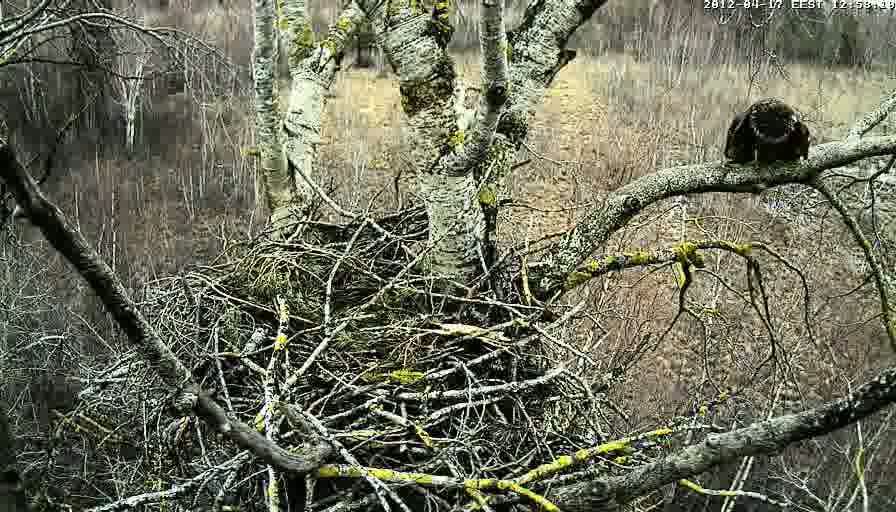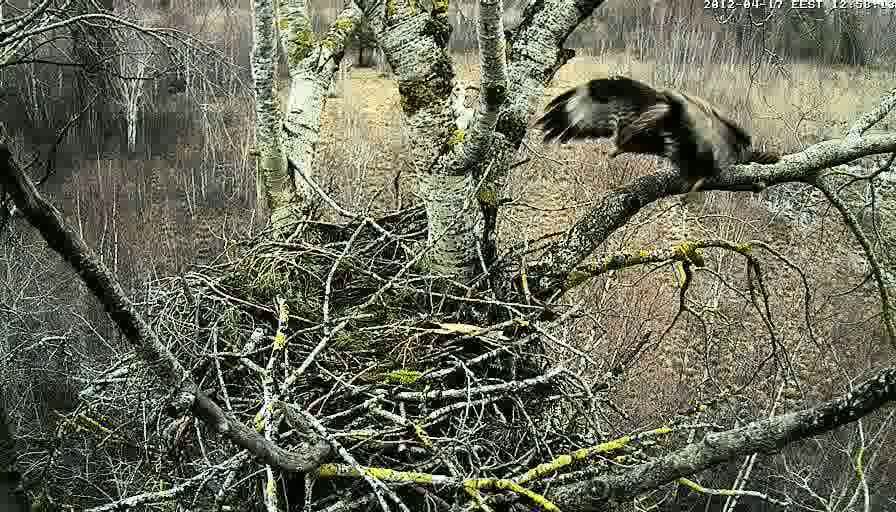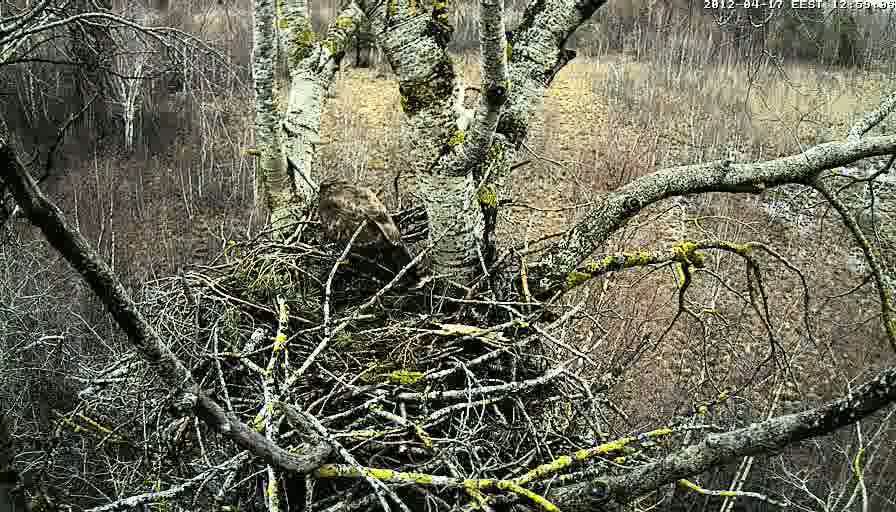 now it's sitting on the back branch... what?... who is calling out there??
... in the end of this long version...
now i really hope it's not an eagle who was there....
here's the "director's cut" of the above video. this one starts at 12.58 with the arrival of the buzzard and ends when buzzards finishes eating, before the loud bird calls.