the buzzard came at 14.05 and called a lot. then it climbed on the right branch and waited...
at 14.10 the other arrived. it seemed to be bigger and darker but i'm not sure.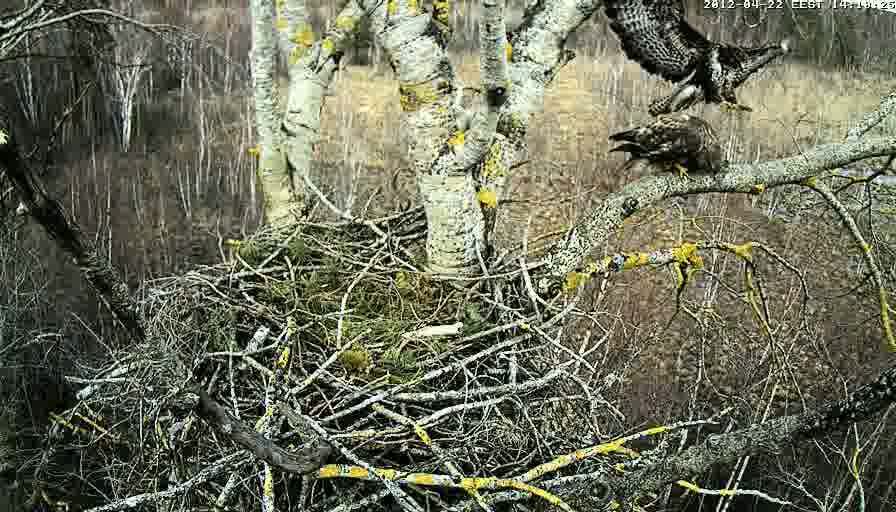 grey jumped in to the nest...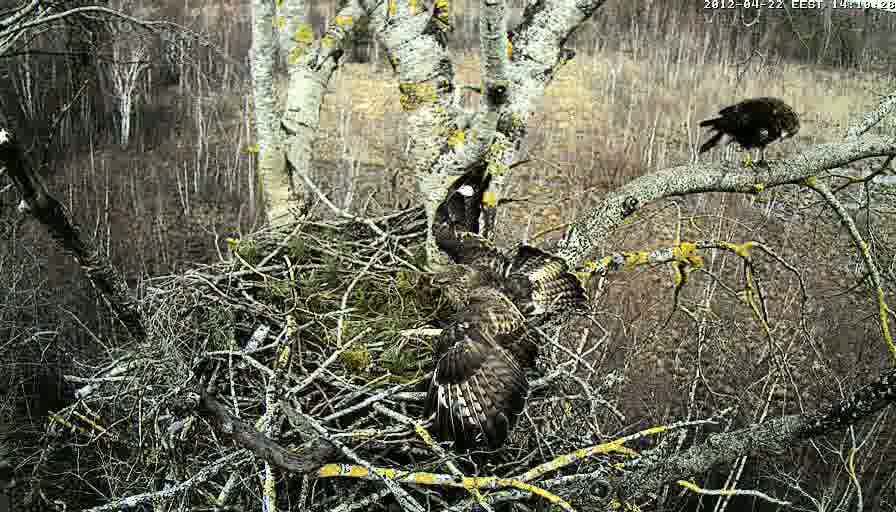 and made a duck-dive.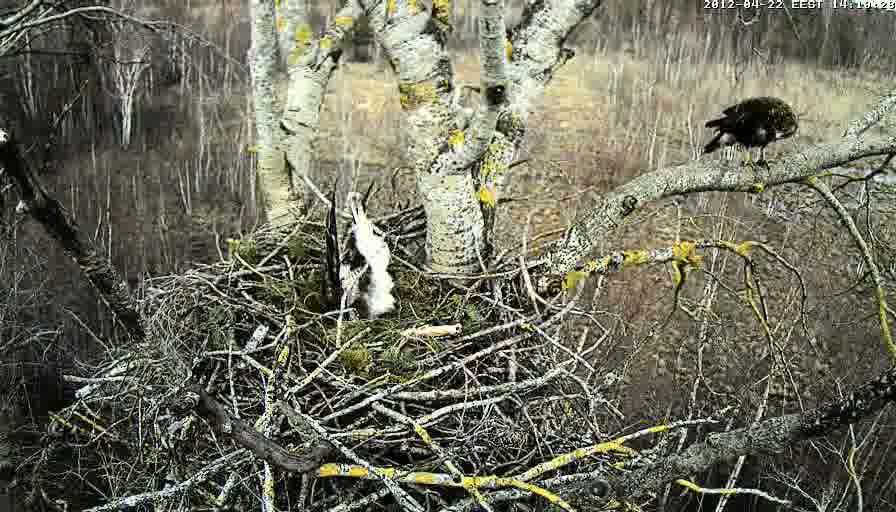 Brown followed to the nest..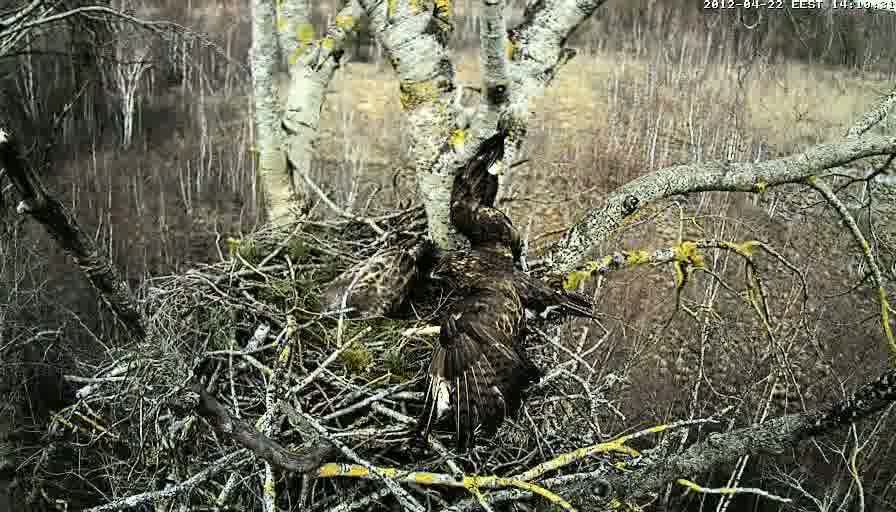 Brown didn't stay long but the other (Grey) did. it was looking around for quite some time and left at 14.14.