after 11 Pruuni got a little restless: it rose up, turned round, arranged twigs and stuff and began to call more and more frequently.
at 11.07 Halli meowed from far and they called to each other... then Halli arrived at 11.08.
here they are side by side in same posture. difficult to see much any difference, except size... but there's also a little delusion because of perspective: Pruuni is just a little closer to the camera. i think Pruuni is on the right.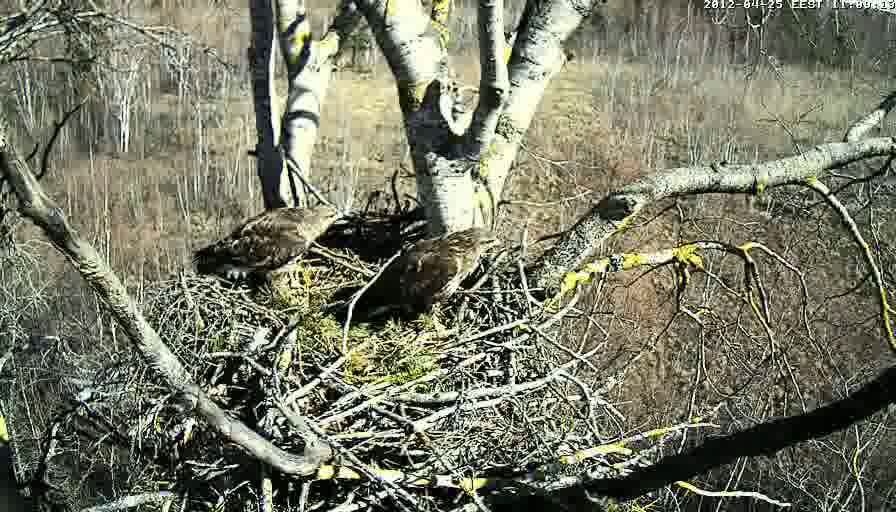 Pruuni left at 11.09 and Halli followed her almost right away.