i had the camera closed from about 12.26 to 1 pm.
at 13.03 someone meowed in the tree above the camera and took off, and flew to the back then.
at 13.07 meowing began to approach from the forest again... then Pruuni landed on the nest calling loudly. she held her wings a bit spread out on the sides...
.... and called looking up..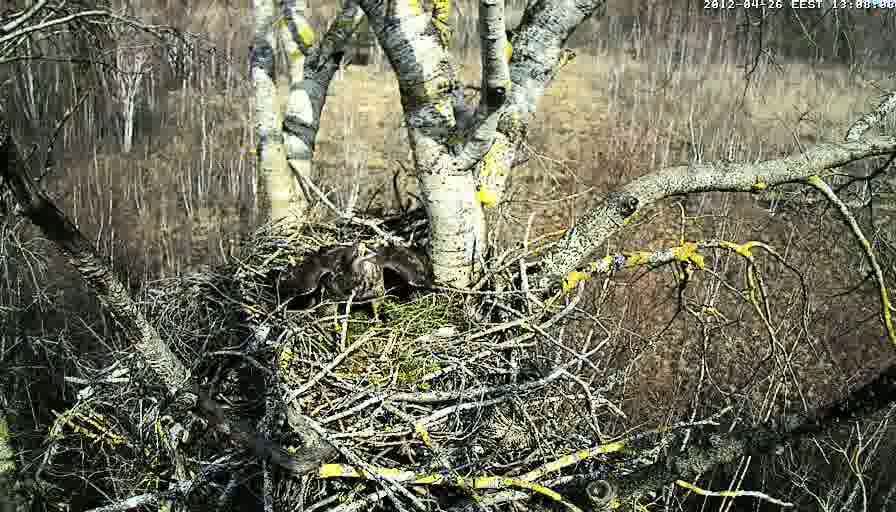 ...but no-one followed her so she took off at 13.08. then two meouwing voices flew away...
this was an almost complete replica of the visit at 11.33, except that the sun was shining.

a courtship flight? maybe they are
now
getting into business...