11.33 loud meouwing!...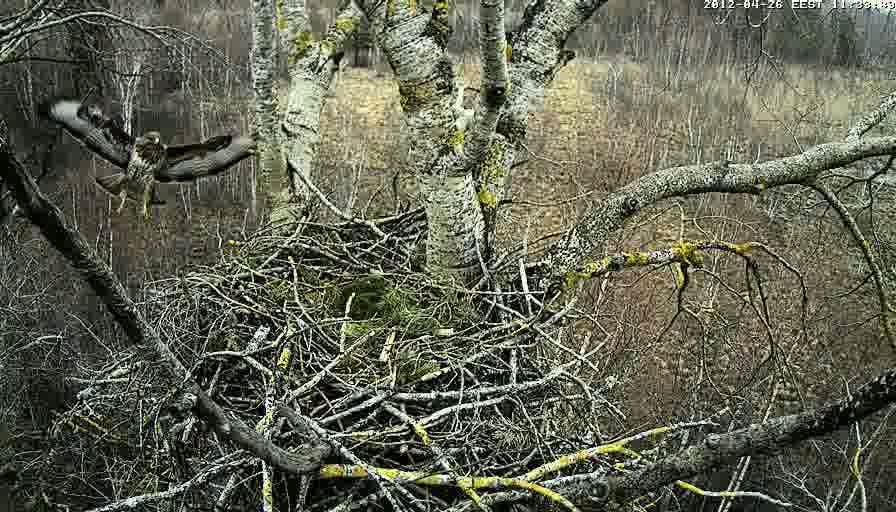 and Pruuni (?) landed....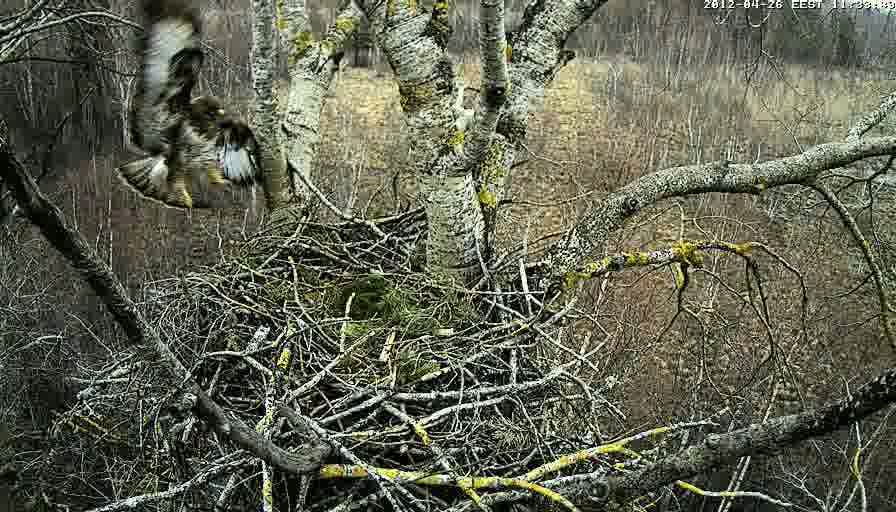 ...called but left again immediately with a lot of meowing. i think Halli was there, too. someone landed outside the picture in the lower right corner: a branch was swaying and Pruuni looked there. both meouwed a lot and loud. this may have been a coutship flight.