hi b.h-p!

yes it is the same bird since 8.16: it's Pruuni after all! Halli took off and Pruuni returned to the nest after the froggy breakfast. this time they cheated me.

light was indeed so tricky earlier. i was increasingly confused about the colours of the incubating bird, but now it can be clearly seen that it's Pruuni in the nest duty.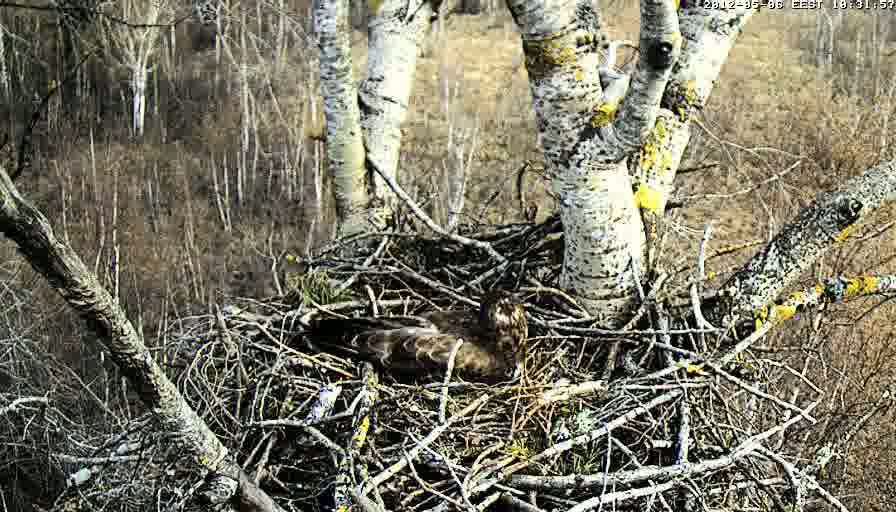 the lighter spots in the back of Pruuni's head form a circular pattern, but a good lighting is needed to see that.