at 7.09 Halli brought some little breakfast to Pruuni (a vole? yesterday's meal was so big and black that it could have been a mole).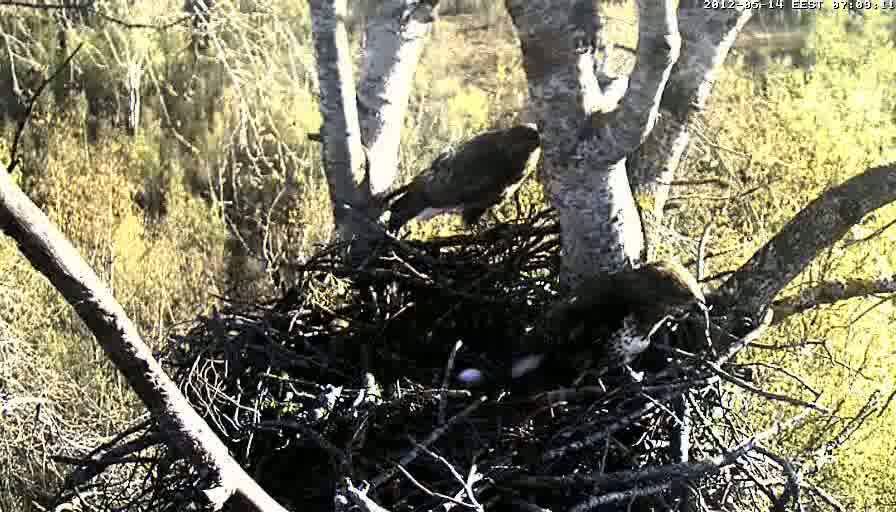 Pruuni took off with it.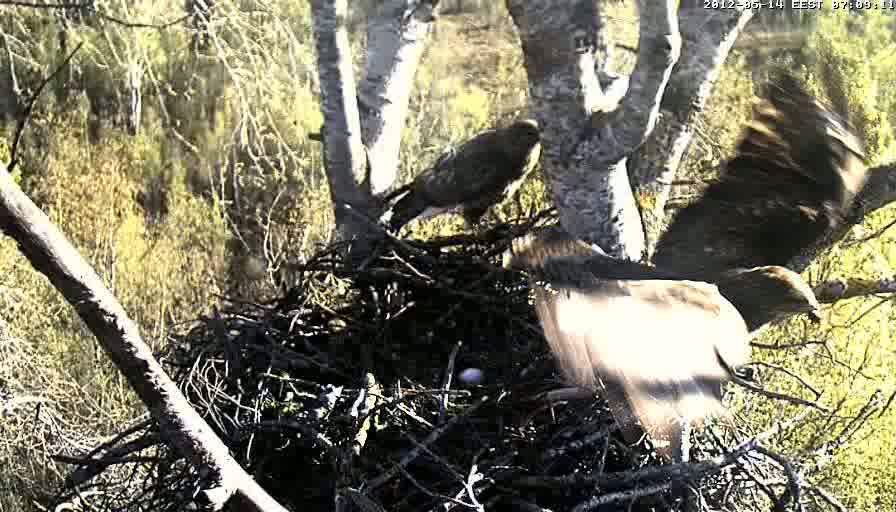 Halli is staying on the egg and now Pruuni is calling somewhere not far in the forest.
the bringing-of-food and change-over was a perfect copy of yesterday's change-over. Mr and Mrs B have became a routined couple.

now Pruuni is quiet and Halli seems to fall asleep.

well not quite...