May 20th
good morning.

i think it's still Pruuni who is in the nest. in the early morning the sun was shining bright but now it has turned cloudier. a cuckoo is calling...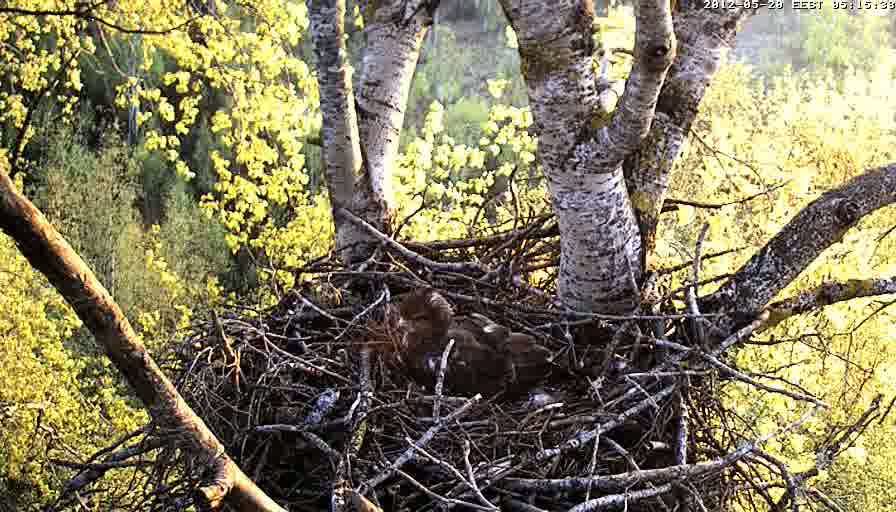 someone big waded under the nest tree with heavy splashing footsteps at 5.16. the rhythm of the footsteps was similar to that of a horse so i guess it was an elk. nothing could be seen though...
Pruuni first listened to it attentativily but the decided it was no threat and continued sleeping...

macdoum
: i'm more surprised that any
human
would climb that high... once we had climbed down...