just when i was beginning to really suspect that they had cheated me again and changed in secrecy i heard Pruuni calling: Halli had come to release her. he had brought a big vole to Pruuni.
- or is this a mole? it seems to have big white paws...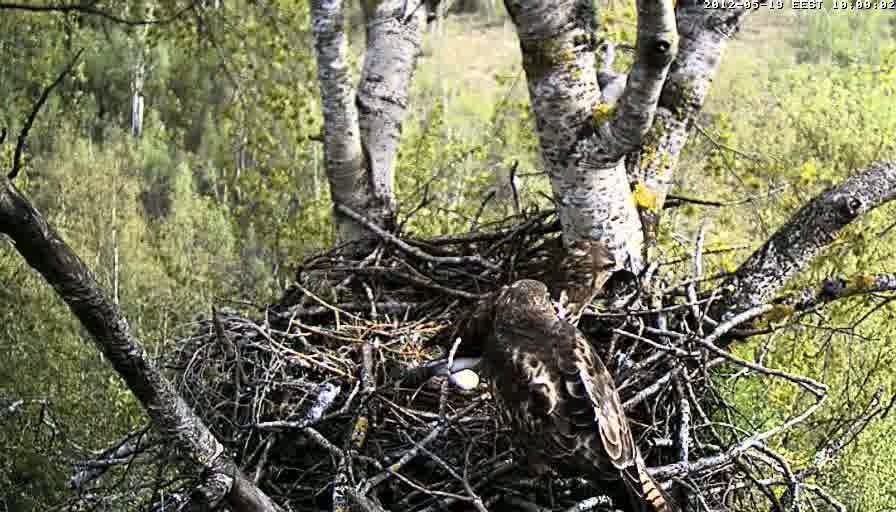 Pruuni took it and, as usual, flew in to the forest to eat it there. Halli settled down and listened how Pruuni was calling out there. once he
brrr
'ed in reply but it must have been too quiet for Pruuni to hear.