at 10.14 Halli was in deep sleep when a jay came next to the nest and began this time actually singing. Halli stood up on the backrim of the nest and i think he tried to hit the jay with his wings a couple of times. then he lay back on the egg. the jay was buzzing and singing all the time... then it came to the left branch and had a long look at Halli...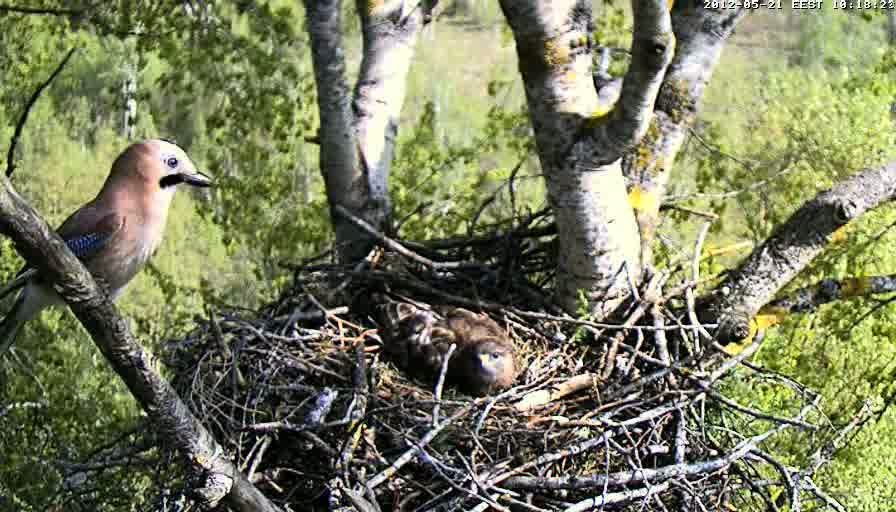 then the jay made a few attacks on Halli who called a few time
kaa-kaa
in a relatively low voice... the jay went on circling the nest from one branch to another,
buzz
ing and singing for a long time, at least 10 minutes... strange was that it shrieked in the usual jay-way only two or three times.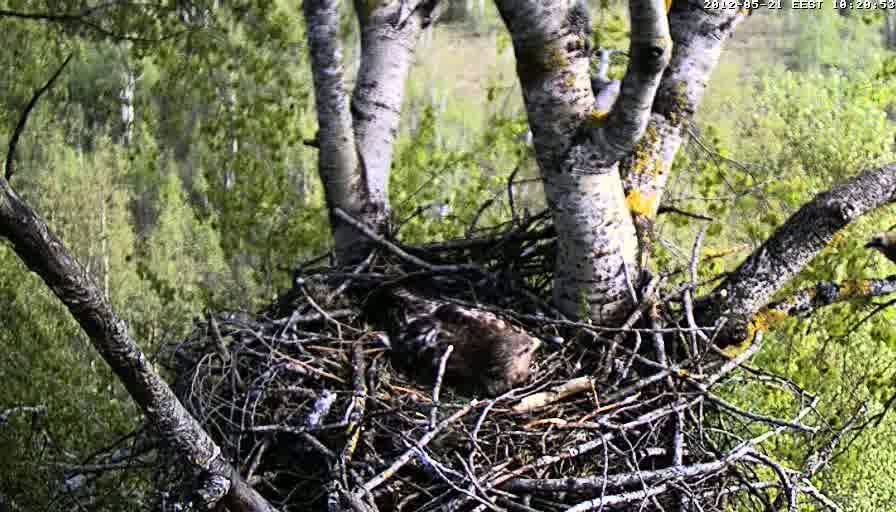 i think it's still somewhere not too far, i think i hear its voice. doesn't the jay have better things to do? -on the other hand: all kinds of bird chicks, including jays (jaylets?
) are on the menu of buzzards. -this was almost a declaration of war.
yes, the jay is still buzzing there....
edit
: at 10.35 there were some
meow
s from not very near and by a jay i think. at 10.47 Halli is sleeping again..