Yesterday, on May 5th, female laid the second egg!

I observed her a few hours. Between 14-17:00 she was rather restless, calling the male frequently, but he has not arrived (he returned only about 20:45). Then she put her head between the wings, and in this pose she has been sleeping for nearly an hour. After she awoke, her behaviour changed, she was very calm and even did not get up until 18:45 - I saw there was still only one egg:
One minute later, at 18:46, she started to raise up her feathers and her tail. I thought that she had been just laying the second egg: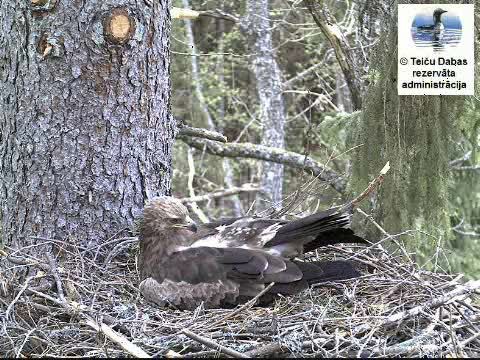 And indeed, when she got up at 18:50 I saw
two eggs!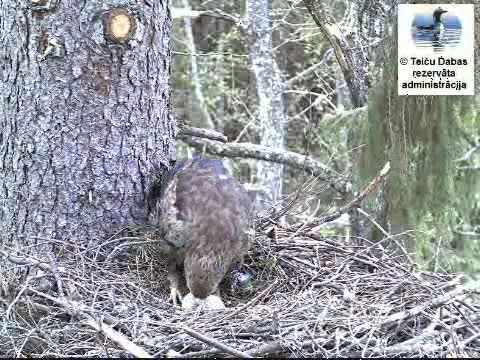 Today, I am a bit worried, because she stays in the nest all the time, and the male doesn't arrive to bring some food or release her. She is certainly hungry and calls him often:
video
.
Now, she is sleeping again.