May 11
Estonian formerly BS now LSE nest
4:21 Despite noises in the night Tuuli was sleeping soundly
5:05 Tuuli left the nest
5:09 returned with greenery
6:10 Remo arrived with a mammal -- bigger than a mouse
She had to kind of pull it from Remo's beak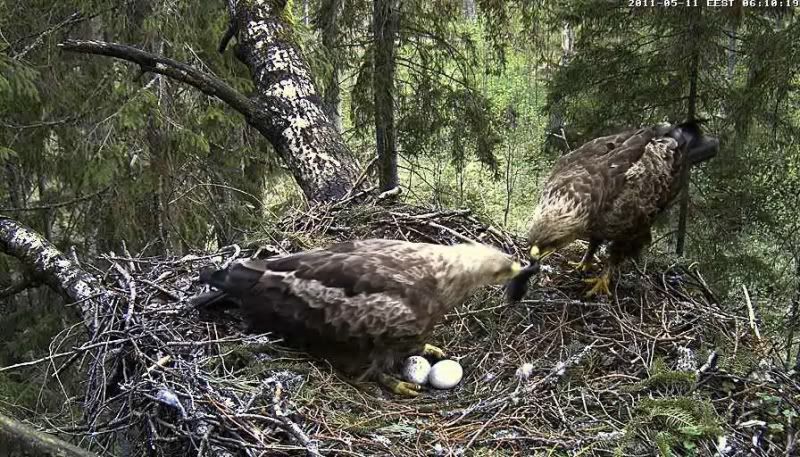 She flew away and ate it off cam -- Remo sat on the eggs.
6:23 Tuuli returned with greenery
9:10 large frog delivered.
9:16 another frog delivered and again Tuuli flew off with it. Remo sat on the eggs
9:54 Remo left
10:16 Tuuli returned
10:34 frog delivery
10:54 frog
11:25 Tuuli screaming at intruder
jopie wrote:
Again she feels being disturbed by something....
(some time confusion -- I think a discrepancy of one hour)
1:35 Frog (12:35?)
2:11 Frog (1:11?)
2:22 Big frog
15:46 Tuuli left the nest
16:30 Tuuli again disturbed
Bubo wrote:
...continue...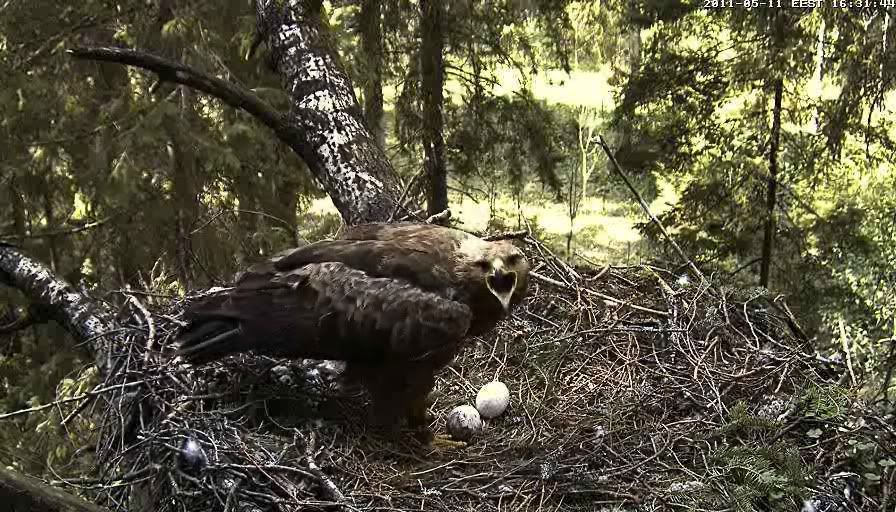 16:32 Tuuli left
16:42 Tuuli returned
17:39 footsteps below nest Tuuli stretches to see
18:08 Tuuli left
18:13 returned and rolled eggs
21:33 Tuuli sleeps