Urmas wrote:
Joosep will go and ring in this nest about 17:30 or a bit later.
Thank you for the message:)
15:04 - Kalev is alone in the nest, cleaning his feathers..
16:30 - Eha is in the nest, now she is cleaning feathers..
16:53 - Alone again, unaware of what afternoon will bring..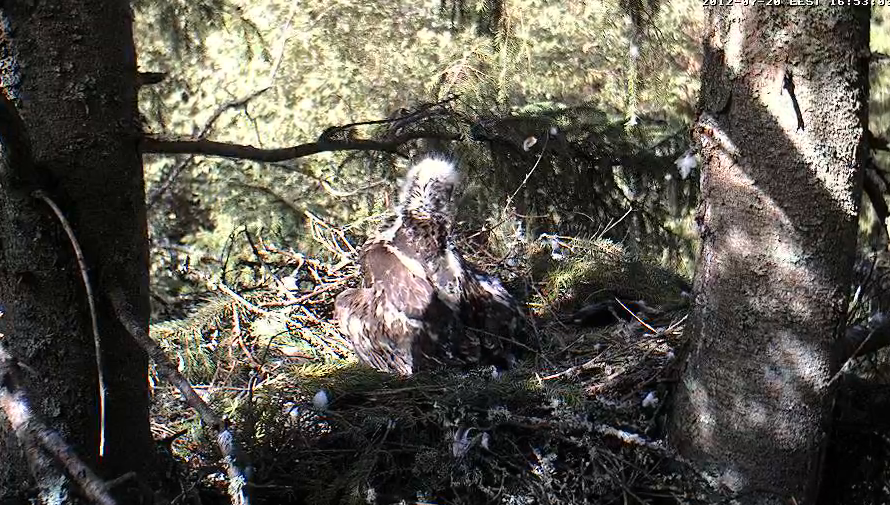 16:57 - after doing his needs, wing exercise..great!!