Bea and Grieta, great pictures!
Something is wrong with Ehas eye. It seems swollen: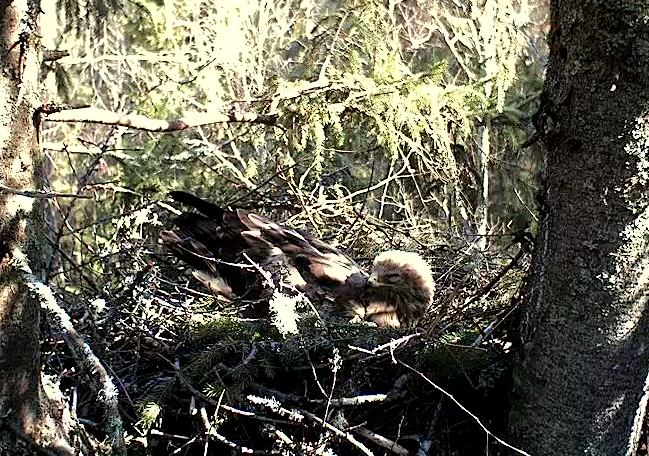 - it was mentioned yesterday also:
Kuremari wrote:
Good morning!
i saw an eagle at the nest around 10 am.
it stayed for a while, called and took off then. he/shehad a bad left eye, looked like swollen
- I hope it will be ok, and does not bother her

12:02 - empty nest.