it's been awfully quiet at the nest this afternoon.

i wonDer where the birDs are. i haven't seen one in hours. in the morning there were, but i haD no time to take pictures. now that i coulD, there is no-one capture.
there are a few pictures though. this first one i took at 14.06 (2.06 pm) anD this time still there were two birDs. anD the sea is "perfectly calm" = "
ihan pläkä
" as we in SW FinlanD say (
ä
is pronounceD as
a
in
'baD'
for example).

i think that this "
pläkä
" has something to Do "pläkki" which means '
tin (plate)
'. so "
pläkä
" woulD be like a mirror, like a smooth tin plate.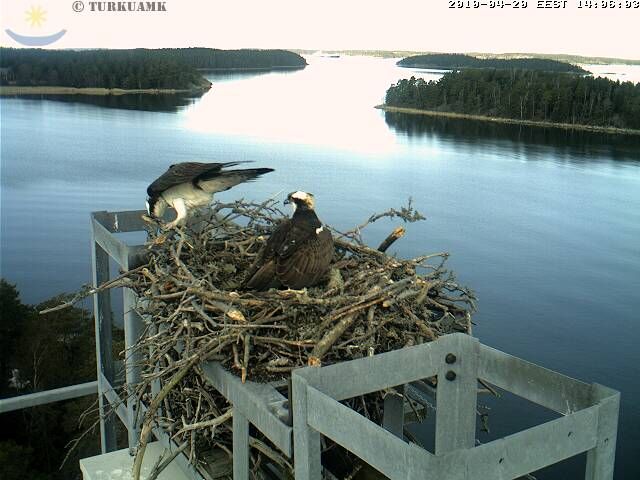 the next one is taken at 14.40 anD the picture is all grey!
it was like this for some time.... it almost looks as if there were a cloth over the lens..?
... anD then we got the view back. this was taken at 15.06 (3.06 pm). there's boat Down there on the rigth which looks almost as if it were parkeD next to the shore.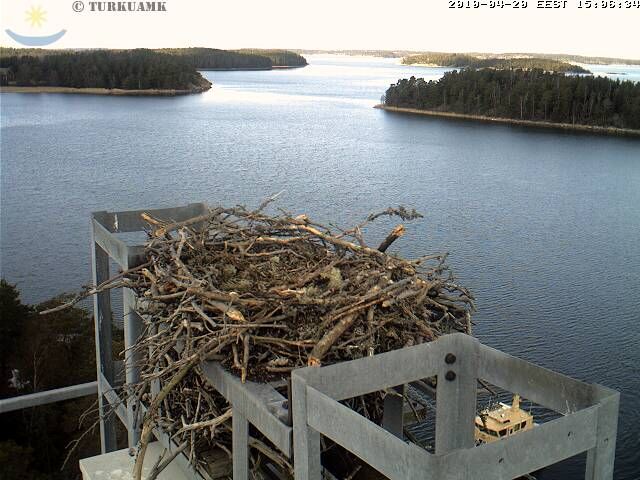 maybe there came people to Do some maintenance work. the camera has been stopping still anD maybe they thought that this is the last minute to try anD fix it.