Aita, Photobucket only told me again of the settings, like "newest first" on upload. I do my uploads at least from 2 PCs, one being that at work which I'm uploading once a week or every two weeks, depends on how many pictures I have. So, if I do my uploads from at home daily, I might manage to have the newest first, but then on Friday I do 80 from office which are maybe 2 weeks old ... ?
Sorting A-Z would give me, keeping the VLC-snap-name, the oldest first, the newest last. I want, for better overlook, to have the newest on first position, but this variation is not happening with PB.
And - attention and be careful!!!
There is a "new" Photobucket. The account I use for the Pontu photos offered me the new one, and I quickly clicked "return to the old" - as this is what they tell you:
This is, what you read the moment you switch to the "new" PB: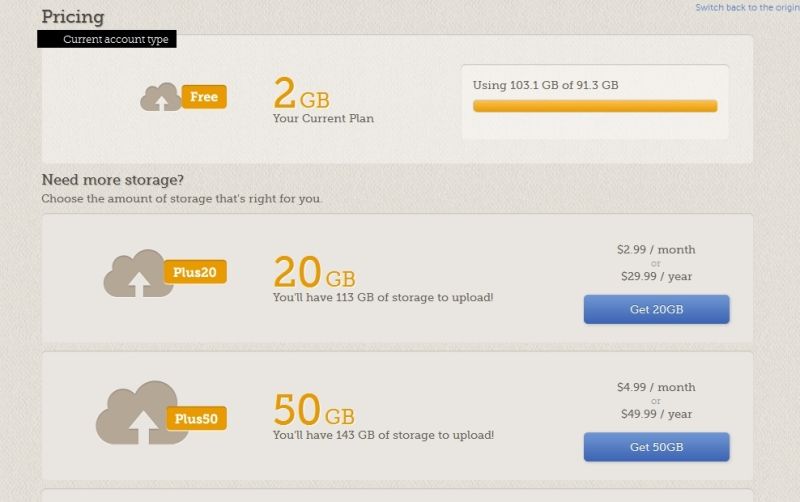 (and this is continued further, it's just a small part of it)
No more "unlimited" storage! I have the suspicion they want to revert the "unlimited" quietly with the new PB back and get money for more storage!
If you look at account status, you will find this: (nothing of my "current plan" being 2 GB!)
I have made a screenshot with the date I first saw this!
Unfortunately the Pontu photos are a huge amount of pictures and now I just wait for their "excessive use" reminder in the old version too!