Thank you, Felis
Squirrel news: Squirrels keep hiding. Not one squirrel seen for several days.
Dog news: Nappu's heat time seems to have begun.
Bird news: Tree sparrows visiting daily, also Coal tits. Some woodpecker has appeared, too and Jays! Blue tits and Great tits are the majority, and all birds are hungry from morning to the evening. They have three feeders.

Thanks for all who posted on the Spring and Summer thread, thanks for squirrel photos for those who posted them.
Yes, a new season has begun. Summer 2012 has gone in the past.
Some changes can be seen each day.
The last gold of fall:
Morning sun shine today: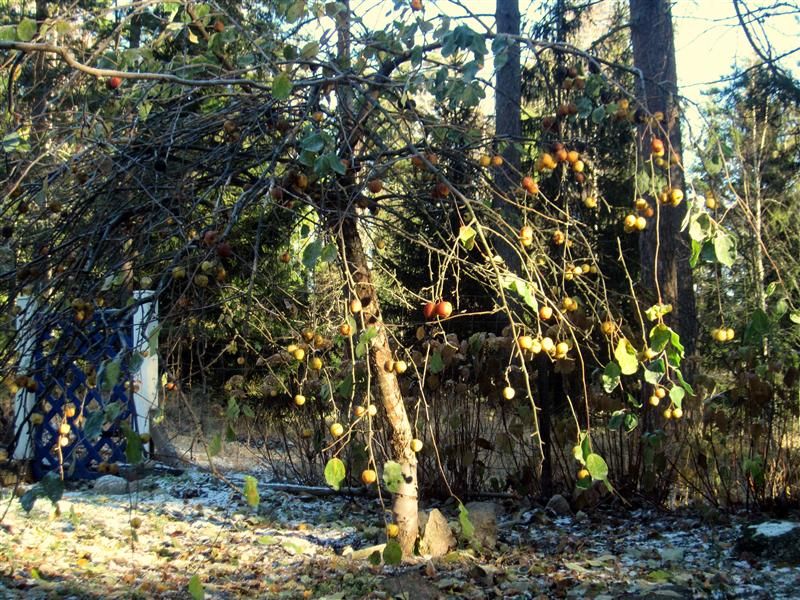 Sunshine 30 minutes before sunset: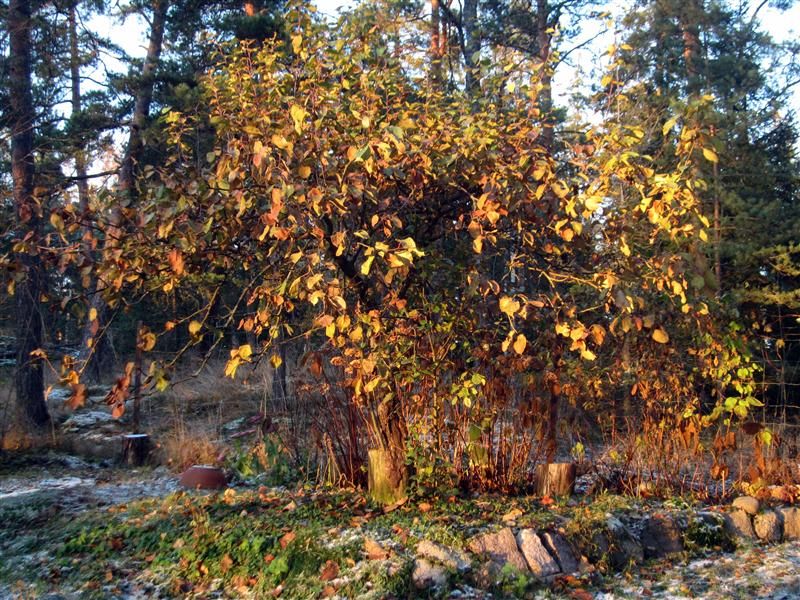 Nappu was watching Nanu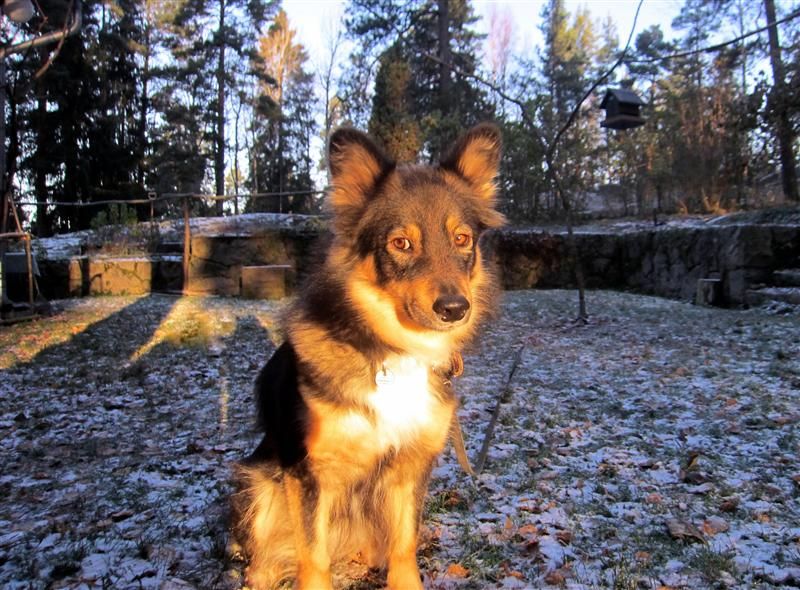 Nanu and his typical expression, rather small bright eyes stare at you, ask what are you doing there
!