Today I happened to be inside as Paula came!
at 14:15 she came, walking along the branch with three paws

The paw has not well yet.
But she was hungry, and you can see from videos how she moved.
She looked so small, like thin.. but of course I can't say for sure why... She has not anymore her gray winter fur. This may be the reason that she just looks thinner. There was just some few crumbs left at the moment. I opened the window and she didn't escape at the same second! :) She watched me for three seconds and climbed fast to the roof. After two minutes she returned and begun her lunch.
She was there for 15 minutes. Straight after her appeared Baby face and he too looked thin!

He has lost some of his winter fur but is still almost gray on the body.
Both of them had like small very small wounds on the right eye lid. What has happened?? No-one knows..

I havn't seen cats for weeks on the hill, not anywhere.
(then I thought that perhaps they have some three-five wild pups who have played with them.. well, this is perhaps nonsense.. but that was what I thought...)
Paula: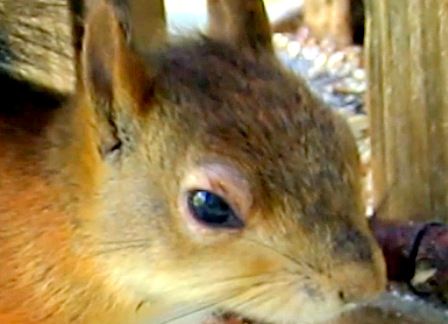 Baby face: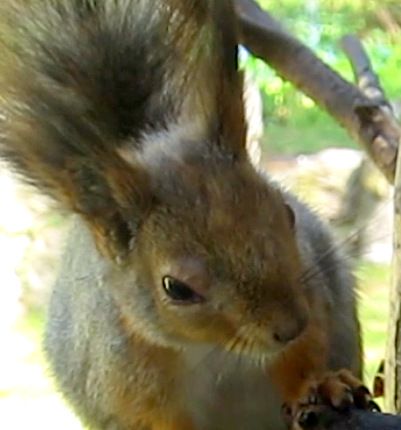 Five videos follow! And some pictures of both - it's interesting that they seem to go together.