Yesterday, also the 14th December there was a good photo day. I got the picture of the woodbecker, it is propably the best picture of birds I have ever got...
But there was lot of Blue tits too. I took about one hundred pictures of them. Some of them looked exeptionally 'round'.. hm.. it was a freezing day of - 14 C here.
In the morning:
A Blue Tit Bell

- Tsee-tseee-tsu-hu-huhuhuhu!
(= wakeup, you sleepyheads..)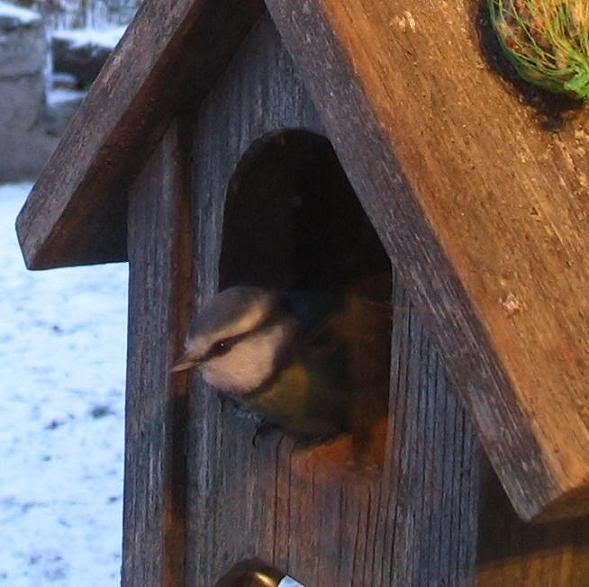 - Coming!