Ok, alice, and thanks!
Today was a very cold day. The morning looked normal, but then, in one hour the ground was white again:
Sudden snow fall on Squirrel hill in a spring afternoon: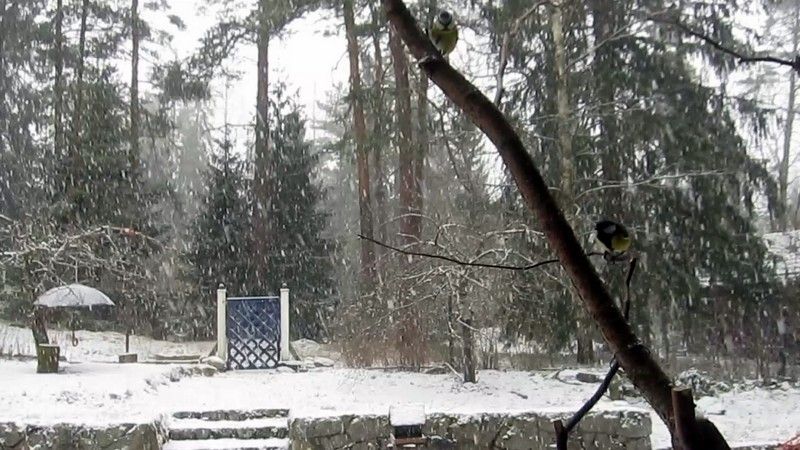 Several squirrels have been visiting. I guess they were hungry and were not able to find all those nuts they have put in the lawn, in the ground hole, soil.