A surprising news!

Mrs Titian is not Mrs Titian, it's the 'original
Mops
', from the spring and summer 2012! It has to be. How to prove the question??
Anyway I am 98,9 % sure of this.
I watched videos whinch are waiting, and these screen captures, and some certain old pictures were rising up in my memory,.. Mops, a very good looking squirrel female with a special expression like a 'smile' on her face, deep red brown fur and dark, almost black tassels.. you will see. It's true, that she resembles our Mops Jr! The original Mops is back!!

Mops ( she got a temporary name 'Mrs Titian' for some weeks) on the 1st April 2014:
it's perhaps the same with Mrs Titian, yesterday: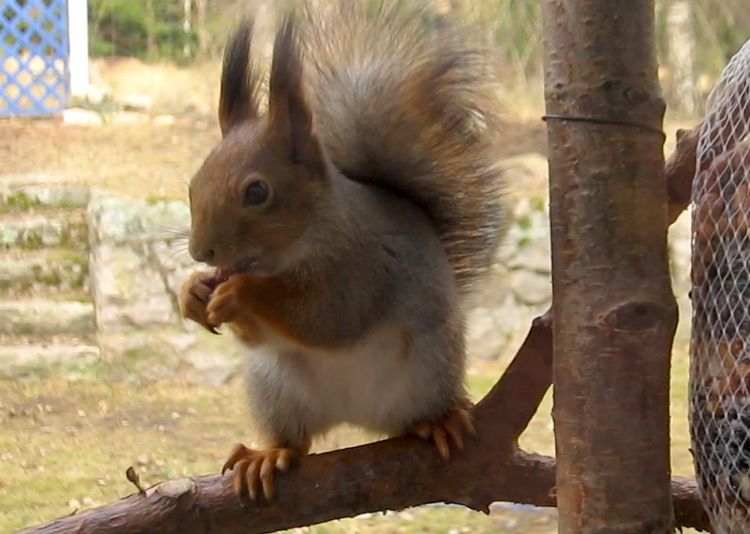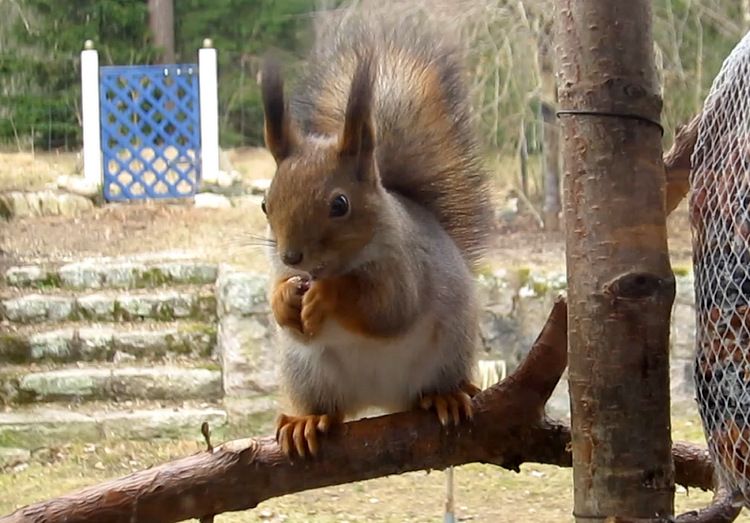 Three videos follow: