Great! A new Topic for the Finnish squirrels.
It looks promising.
In this morning again there was someone at the place before the sun rice, before 8:00.
Who ever it was he/she ate the rest of the nuts that there had been.
No nuts, only some oat flakes were left.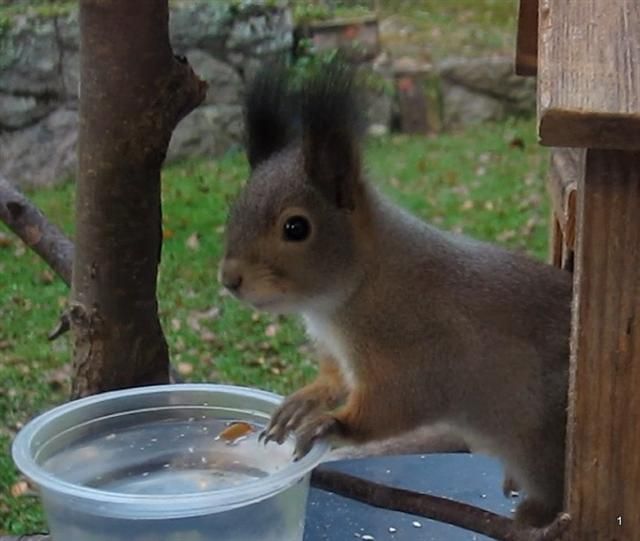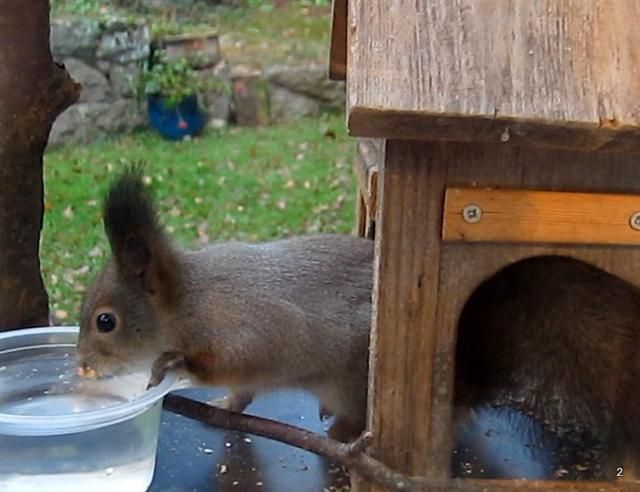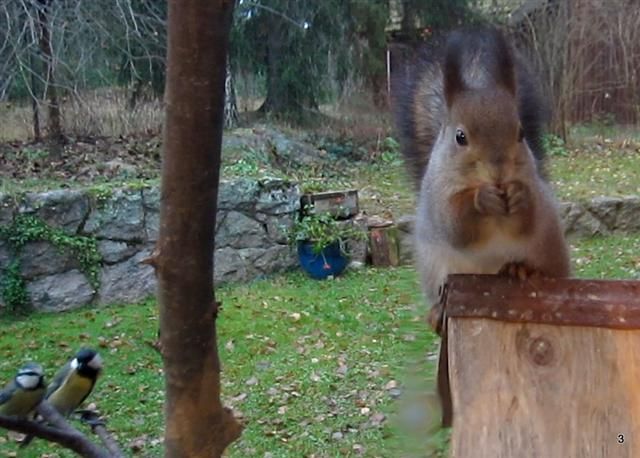 He (I think it's a he) left but didn't go far. I opened the window, added nuts on the feeder, turned the light off because it makes reflections which may spoil pictures when it is this kind of cloudy morning: