I just wonder if it ever has been this dark beginning of the new winter
But squirrels seem to be normal. This morning at 9:45 there were again two squirrels. The other one was still a bit brownish and the other was more gray. I am not sure which is which on the video when they changed places. The more fat (?

..with a roundish body anyway) one spent more time on the feeder.
14 pictures from these two videos follow:
1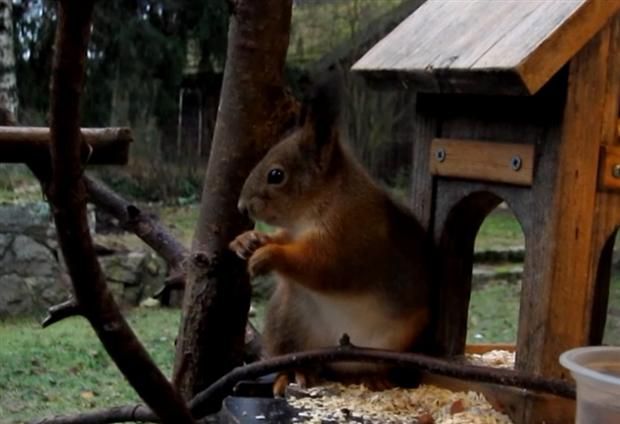 2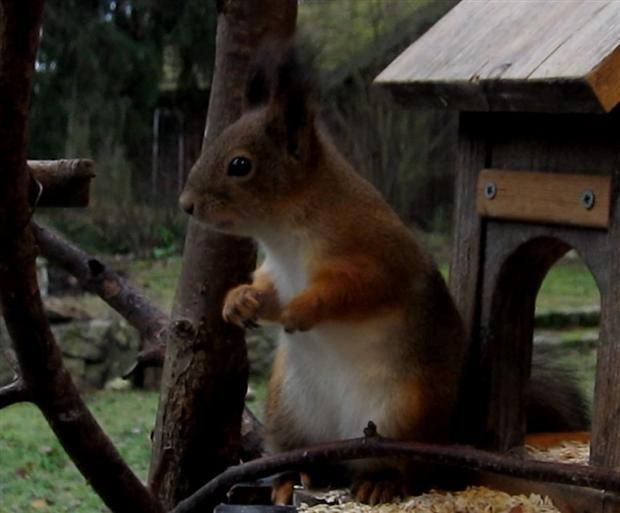 She had sweet thin fur like feather on the neck. I tried to make them seen better.
3