Dear squirrel friends!
The same visitor as yesterday.. I am not sure at all that it is female!

edited 1. May.2012
:
it is a female, Mrs Reddish, which seemingly has visited since spring 2010... Her fur color is unique, striking red brown, here on Squirrel Hill.
May 2010
viewtopic.php?p=69903#p69903
viewtopic.php?p=69881#p69881
viewtopic.php?p=69681#p69681
I have to watch the videos one more time.. Nipples I could not see, anyway. He/she was there several times, at last he/she begun to carry nuts somewhere, he run over the rock and down to the parking place there he disappeared. After some minutes he/she returned, pushed about three nuts in the mouth and left.. and so on.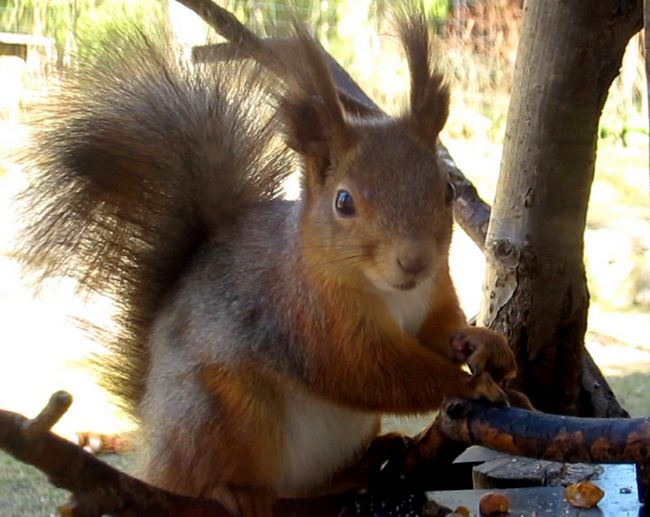 The color of the summer fur is like that, bright, but dark red brown, and some parts are almost orange yellow... also the colors which I yesterday said might have been biased, but they were not, just a bit..very little. In live he/she was even more colorful as on this picture.