For four days we had been in the northern part of Doñana, or rather in the neighborhood area. But birds don't really know where exactly is the border to Doñana and thousands upon thousands of them are just staying in this passable area. There is a good reason for that, because the rice fields are newly flooded and the whole landscape is underwater. Which means food. Lots of food for everyone! – Because further to that the rice farmers had years ago the idea to get some additional income with American crabs. So they set these crabs out, for sure reprehensible in sight of ecology , because the American crabs robbed habitat from the native species and reproduce unbridled since then.
Ones joy is another ones sorrow, because thousands of Herons and Gulls, Black and White Storks are now unbridled demolishing American crabs.
Never before in my life I saw as many birds as on this journey. Mostly in a very distance because of the huge rice fields. But it was a joy to see them all very well provided.
We were lucky, because the only bird which we could make photo from very near was this Black-winged Kite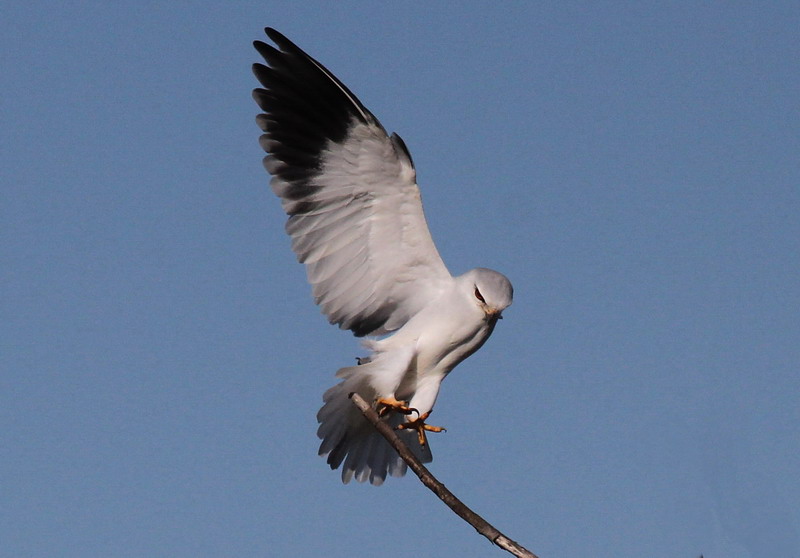 In a most marvellous way shared his life with us
Here is the story:
Life of a Black-winged Kite