a raven came for a short visit.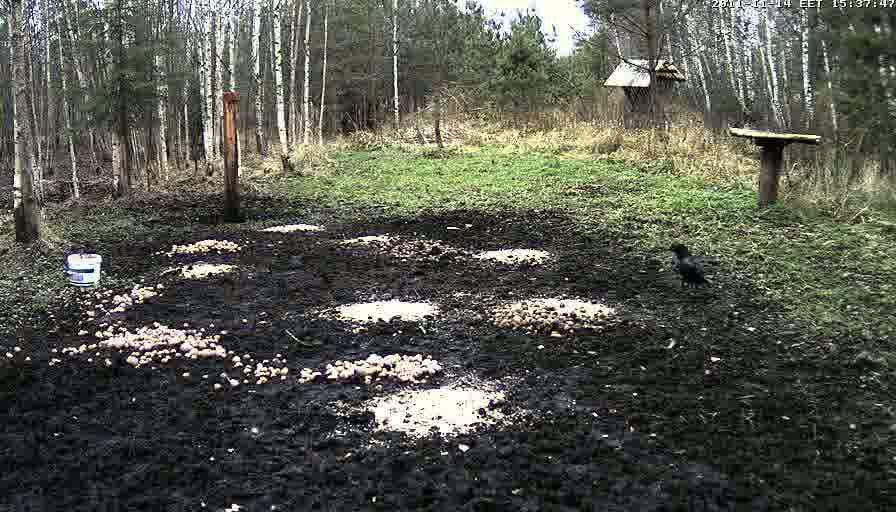 at 15.11 there were two or three little birds eating on the ground. i think they were yellowhammers. then a slightly bigger bird landed on top of the salt pole. i first looked that ok, it's a jay, but when it stayed standing there and i saw that the little birds had frozen immobile on the ground i began to suspect that it might be a hawk of some sort. i think that the little birds had the same thought because they all didn't move at all for about 10 minutes! neither did the bird on the saltpole....
after that 10 minutes the little birds on the ground began to make very small moves... finally the bird landed on the ground and i saw that it was a jay after all. poor little birds: they were scared stiff for their lives.