at 9.30 the man came to bring food.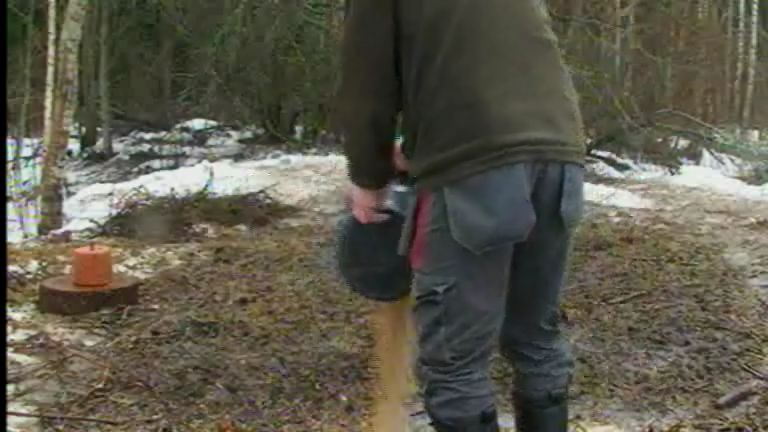 this the first time i saw his face.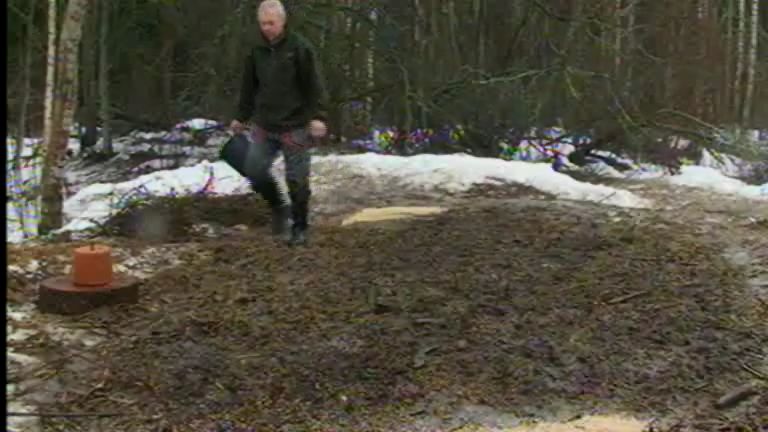 a quarter later he walked from the rear right to the camera. i suppose he had walked around there to have a look how things are there.
it's raining hard but there's a lot of birds singing, tits etc, too.