Jo UK wrote:
Thanks to Mr. Birdfeeder and Looduskalender.
The same I like to say, too.
It was always an interesting morning, when I opened this cam. I was noisy if there will be a bird and when "yes", which one. And when there was an eye of a pigeon, great like a nut, looking at me, ...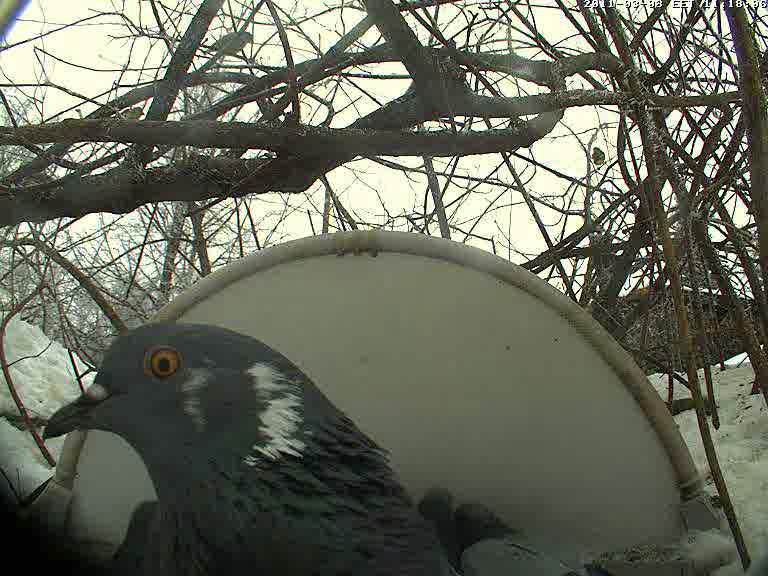 I supposed that pigeons had been the cause for turning the cam sometimes. But Mr. Birdfeeder changed it in the right way.
Thank you to all who watching with me and sometimes helping with the right names of the birds.
Until next winter - we perhaps will meet here again.

Be careful with you and be well.
Kindest regards from Bleggi

edit: Just now I found this picture of the last cam-day open:
13:25