Fleur, thank you for the info on the summer music festival!
Five hours of Estonian night-- 11pm 27 May to 3am 28 May. (I meant to get 2 or 3 more pics at each full hour time, but got distracted.
)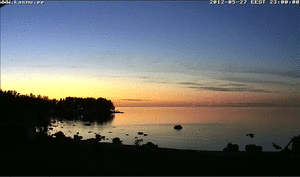 www.picasion.com
Now, I will log off & go to bed. I am still sometimes tired after being sick for so long. Goodnight / Good day, everyone! Enjoy all the cams & forums today. I am
,
.