It was very windy today. Several times I heard noises which sounded like gunshots.
15:13 I opened the cam; female osprey without rings alone in the nest, preening her feathers
15:20 She´s looking around attentive
15:25 Preening
15:30 Shower of rain
15:34 I heard the first cuckoo this year
15:35 She called, another osprey swooped down on her. This time, unless I´m very much mistaken, it was a mating.
He started straight from her back and disappeard
15:37 The ringed male landet in the nest
15:39 Both preened their feathers
15:40 He is looking around, she is "talking to him" and still preening
15:44 He leaves, she is preening
15:52 Greeting calls from the female – the male landed and brought a huge piece of tree bark.
She started to "shred" it while she was talking all the time
15:56 He left the nest, and she stopped talking and working
16:00 When I closed the cam she was still alone in the nest
Stormy weather
15:35 Mating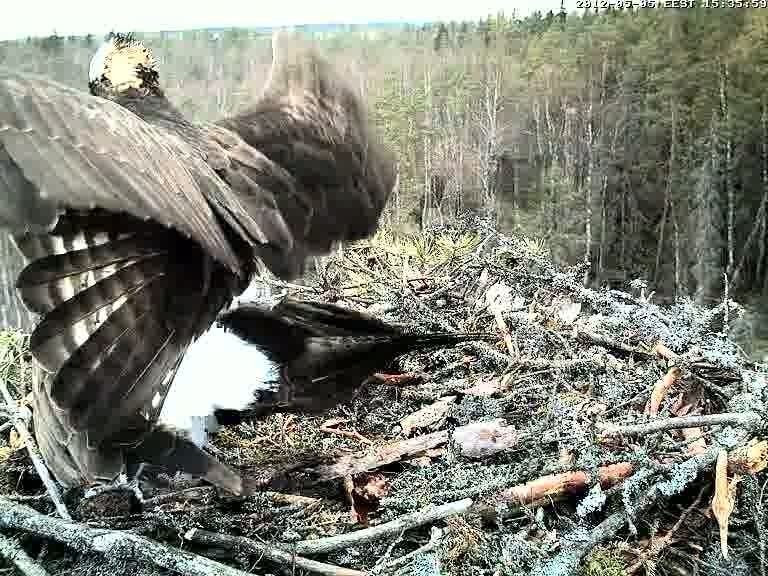 http://i932.photobucket.com/albums/ad161/maertha/Osprey%20nest%202012/mat44vlcsnap-2012-05-05-14h36m17s176.jpg