Fleur wrote:
8:38 - Uldis, I thought it was Fish, and Ulla also, but it is a piece of bark.
Uldis flies away, and Ulla also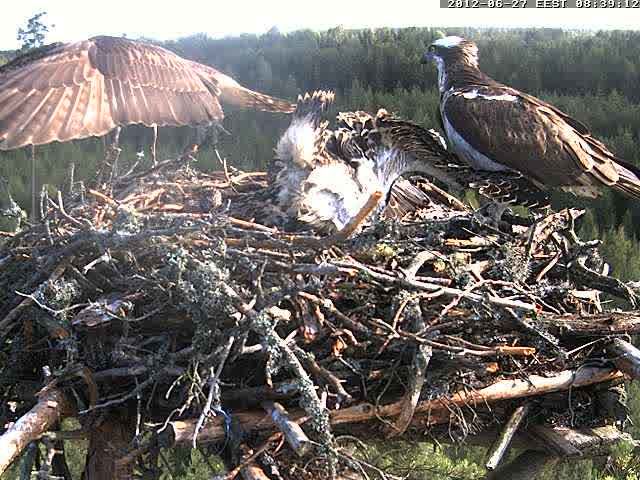 Lovely pic Fleur.

When Ulla gives the warning (intruder around) do you see how the chicks flatten themselves on the nest. Then,they are difficult to distinguish from the nest-colours. = camouflage.