November 26th, 2011, 12:06 am
This is a topic for members to exchange birthday celebrations and holiday greetings and news.
If you know that someone's birthday is coming up, here is a good place to say Happy Birthday.
Also, it has just been Thanksgiving in USA so American members can tell Europeans about that!
Cultural exchange - the more I think about it, the better it seems. There are many celebrations and customs in different European countries, that other nationalities don't know about. Please share your national holidays and traditions here
November 26th, 2011, 6:01 am
Well, Thanksgiving Day in the USA is a secular holiday (with some generic religious themes of appreciating our blessings) celebrating the arrival & survival of the first Puritan settlers (English Protestants) to the New England area of the North American continent in the 17th century. By extension, it celebrates all early settlers who came to what became the USA. Canada also celebrates a Thanksgiving holiday, in October rather than November. Thanksgiving Day is sort of a mix of harvest festival, a salute to the early European settlers, & a time to connect with family & friends (whether in person over a huge feast or by long-distance communications of telephone, email, etc.) It has also more & more over the years come to signify the beginning of the Christmas shopping season. And, of course, the men love to watch football matches (American style) on this day!
The meal is very important & the generic holiday meal is usually considered to be roasted turkey with some kind of highly seasoned bread-based stuffing/dressing (or other carbohydrate base such as rice), also some kind of sweet-potato dish, some variety of cranberry sauce or compote, & various pies for dessert. Of course, there are various vegetable accompaniments to the meal. Each area of the country has its own variation on the preferred foods for the meal, & the feast will incorporate the favored specialties of the area (seafood in coastal areas, fowl, beef, pork, or game in others). Turkey is almost de rigueur in addition to any other meat dishes. Pies tend to be the favored dessert with pumpkin (or other winter squash or sweet potato), pecan, & apple pies very common. It seems that eating until one is about to burst is the main focus!
It is a wonderful blend of traditions enriched over the years by all the immigrant cultures that have mixed into the mainstream American experience. And although it was only my husband & me here yesterday, we had a traditional kind of meal (only no turkey-- chicken breasts browned in butter then baked in a casserole over a bread stuffing; baked & mashed sweet potatoes with brown sugar, butter & spices; a freshly cooked cranberry sauce; & steamed broccoli-- we skipped having pie because we are already too big!). And we called all family members to visit & ask details of each others' meals. And hubby did indeed watch football! And then today we used up all the leftovers.
November 26th, 2011, 7:40 am
An interesting point is that many of the "thanks giving days" I read about in history were used for prayer in hopes that there would be something to be thankful for. During the plagues in London there was often a thanks giving fast day once a week to ask the plague to end. (I am not sure going without food was the best way for a weak underfed people to escape illness. It might be a better health treatment today.)

But I think the American Thanksgiving, was always about the eating, even though it is a bit late for a real harvest celebration.

I had a very nice Thanksgiving. We had a wild reared local turkey, mashed potatoes (with some sort of other kind of root vegetable) but no stuffing, no sweet potatoes and no cranberries -- and we had fish because my sister is a vegetarian. And salad and other things to make a complete meal.


Jo this year I am going to make the fruit cake again and I will definitely include dried cranberries in that even if it is NOT traditional. (I love them in cookies as well.)
November 26th, 2011, 7:43 am
Alice, your meal sounds delicious! I had wild smoked turkey one year as we knew someone who was a turkey hunter. It was really delicious, much better than the domestic bird.

November 26th, 2011, 7:45 am
So nice and interesting to read and learn about your traditions with Thanksgiving Day Kitty & Alice, and your meal sounds delicious ( and I know all about the feeling of eating til you burst...
) Thank you
Jo, this topic is a great idea, thank you to you also
( this weekend it is the first Sunday of advent, and only four weeks, almost, to christmas. We put up lights in our windows, and in the trees outside. I also shall drive my mother to christmas shopping, it has almost become a tradition)
November 26th, 2011, 8:00 am
Thank you . Lussi. We hope to learn about other people's holidays, too.
November 28th, 2011, 2:45 am
For Christmas one phone company has put up some great little videos. I think they are very sweet,a change from the usual T.V publiity and Ho-Ho-Ho..
There is a playlist so you can browse sometime
http://www.youtube.com/playlist?list=PL538EE704D811767F
...although I dread the thought of Christmas.

Its all about presents now..
This year we will have something special to celebrate,though. Our grandchildren twins are being Baptised on 26th Dec.

November 28th, 2011, 9:10 am
Great idea from Orange. They are my mobile phone provider since my first mobile in 1995!

Macdoum, I agree - so many people dread Christmas now. So much expense, so much food, so much work.
December 1st, 2011, 8:10 am
December 1st, 2011, 8:25 am
Happy birthday Ame
December 1st, 2011, 9:47 am
Ame
December 1st, 2011, 6:02 pm
Happy birthday Ame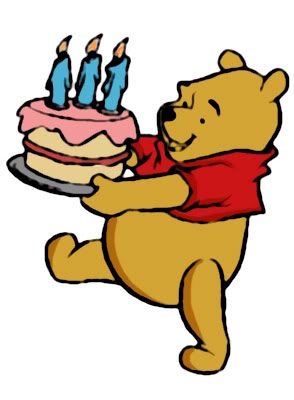 December 1st, 2011, 9:21 pm
Happy Birthday Ame!!!!



December 1st, 2011, 9:59 pm
oh boy, thank you all so much!


December 1st, 2011, 11:31 pm
Manu from Switzerland:

Happy Birthday to you - I wish you a sound and happy new year of life.
Sorry that I cannot put a nice picture here, but the programm doesnt work at the moment.
All the best wishes
Bleggi
December 2nd, 2011, 12:24 am
Manu - Have a nice day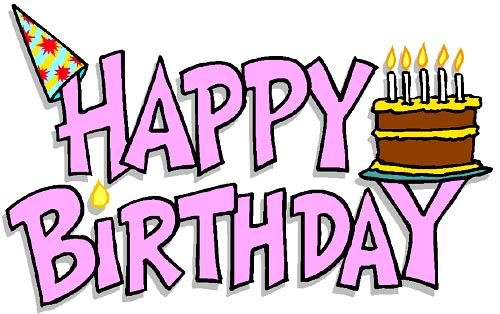 December 2nd, 2011, 3:25 am

Oh dear,oh dear, I missed your Birthday
AME
..sorry.


http://www.dailymotion.com/video/xfece7 ... rsaire_fun
Have a happy year and hope it brings Linda & Sulev back to us.

December 2nd, 2011, 3:36 am
Now,its Manu's turn..

Happy Birthday..

http://www.metacafe.com/watch/7051382/n ... ssiveNav=1
December 2nd, 2011, 8:07 am

I missed the birthdays!
So, though it is late, Happy Birthday to Bleggi & Ame, and also to Manu, whose birthday is today!