Hello everybody

09:15 I told you not getting out of that bowl, not yet !!
Now you can dance the jailhouse-rock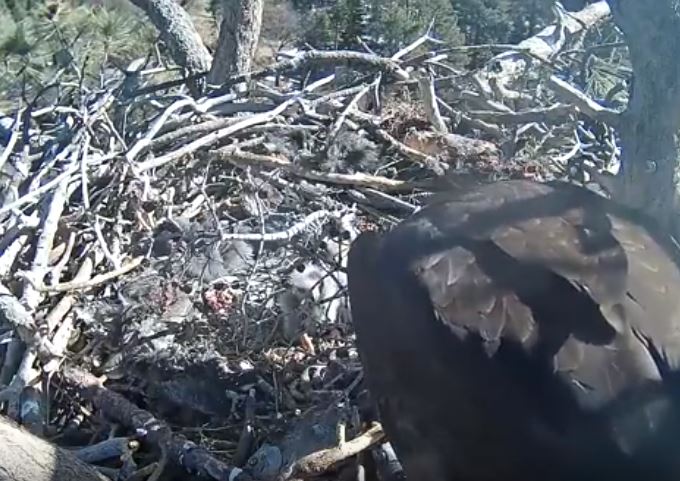 09:16 I'll feed you both through the prison bars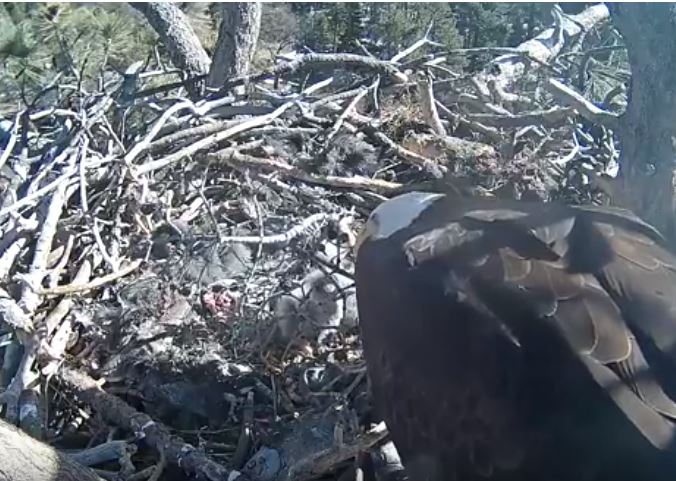 09:22 feeding both - this place for the nice difficult stick isn't really better
for bringing in the fish&prey, you'd better left it on the other side
Indeed, when these two fledge, they are really tried and tested.
Squeamish, these two really are not.