Wow, what a day! I have had a
a few times during the day, but had not so much time. I tried a new add on for screenshots,
at work, it's a bit faster than the one I have right now
but ...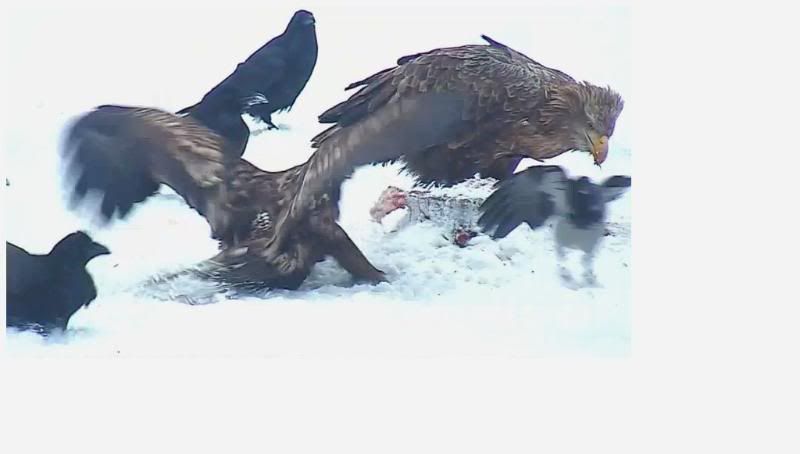 And a Golden Eagle! Wow! Only yesterday I saw something on a DVD which also had a chapter on them and I was thinking if there are Golden Eagles breeding in Estonia! Got my answer very fast!

Maybe the eagle came today for my being one year in the forum?