in the dusk another ringed young bird. the marks were impossible to read. even the colours are ambiguous. now i even disagree with myself: today i'd say it's black over blue, which would mean 2009.
ame wrote:
on the left foot a dark band on top (red?) and white/silver below but i can't read numbers.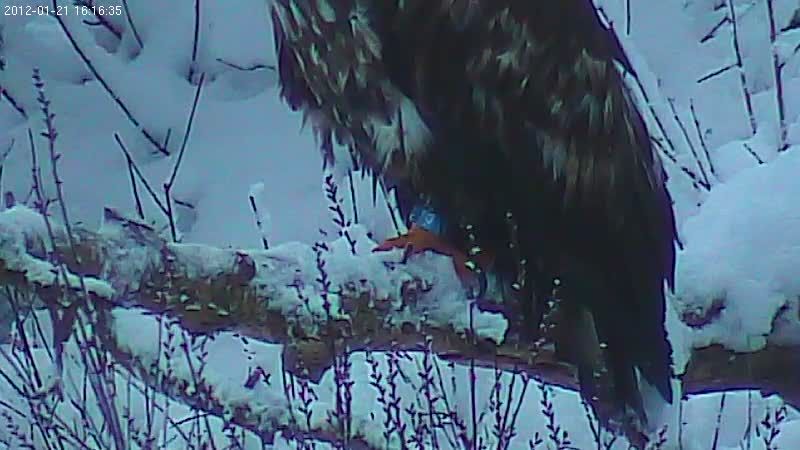 the number on the lower ring could be 19?
... impossible to see.

(this could be B279 which was seen in better light earlier.)
the last eagle left the feeding ground at 16.51.
on the whole the maximum number of eagles seen at the same time was six and all of these were young eagles. besides them a couple of adults eagles were seen.
the rings of two eagles were read
red over black

D583

(2011) from Estonia
black over blue

B279

(2009?) from SW (coastal) Finland
metal over red

A482

(2008) from Estonia