Liz01 wrote:
13:39:50 three Birds flew from the top?
Raven

yes, there were three raven. But it was a formation flight.
funny gurgling voices they made.

the stream begins to stagger...
the weather is beautiful but the camera freezes.
i made a picture of the Norwegian nest which i wrote about yesterday in the hard way: hubby scanned it from the photocopy of the Willgohs' book which i borrowed from the library once.
the height of the nest is 3 m. there's a 3-week-old eaglet on top of the nest as a "meter stick".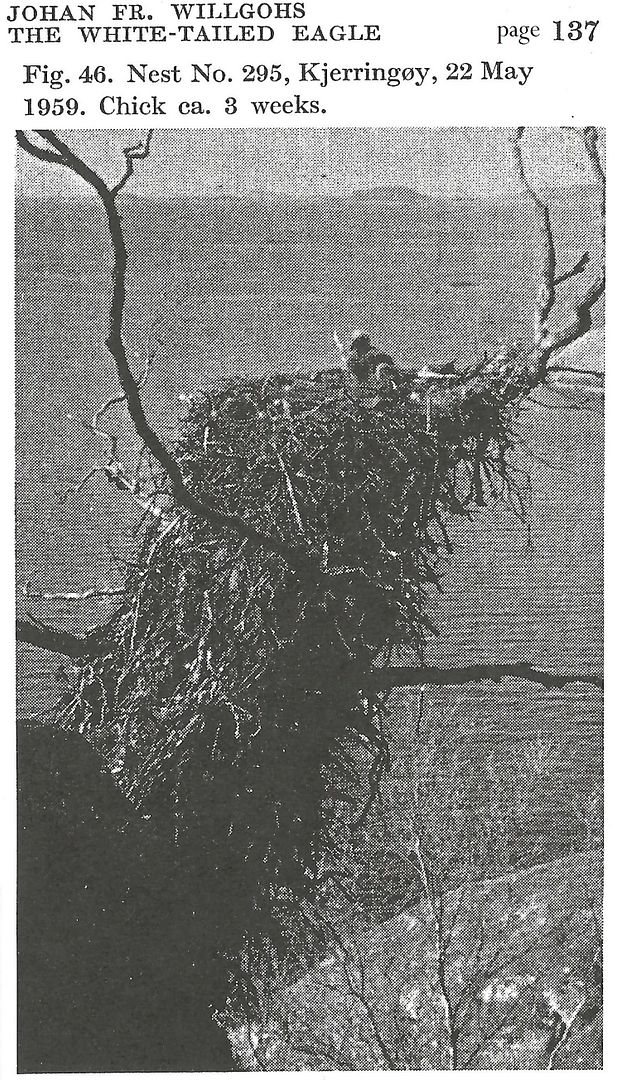 14:48 the stream is back to normal.