Anyway the squirrel female ate normal, she spent about 15 minutes on the feeder. Having stopped it climbed on the roof, but I didn't see if she then run over the yard towards the big spruce, or where she went.. Lets hope that the injury is not dangerous and will be healed soon.
----
I had one video more: The Wood pigeons are back. I saw two of today in the afternoon when dogs were inside.
Behind the fence: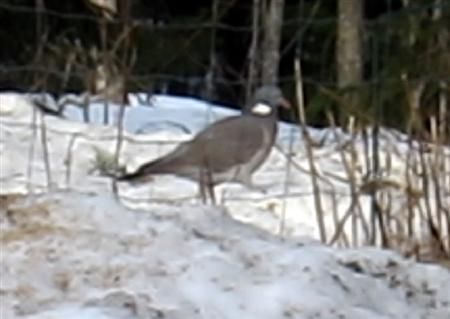 In front of the fence, under the apple tree: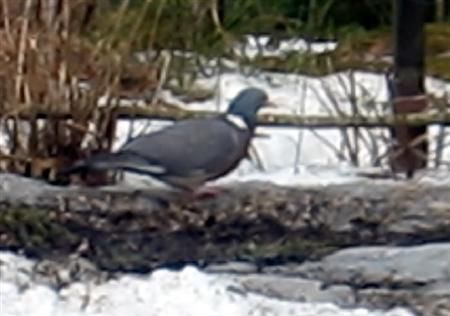 The tail of the second wood pigeon can be seen on the video

..I edited the video by help of youtube tools, it takes about one hour to get ready, a bit better than it is for the moment, at 22:48.