It's too cold to do garden work!
I saw Paula at 7:20 in the morning. She was just about to leave. She run on the stone platform and went on eating there, sun flower seeds for birds. I think I saw her digging seeds with her 'injured' paw!! And she seemingly used that paw to run over the yard.
After some 15 minutes she saw a rabbit! Then she run to the big spruce and an other squirrel appeared there and climbed after her on the Spruce. It lasted not more than for 30 minutes and she appeared again. She was climbing up the big pine in front of the outdoor. She was on her way to the roof!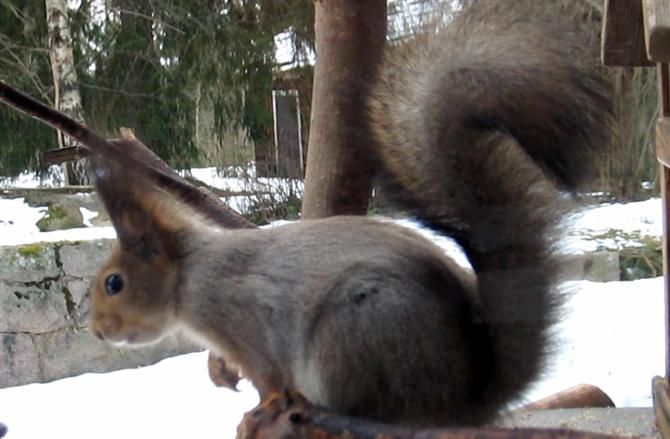 Paula watching the rabbit:
Paula climbing to the roof: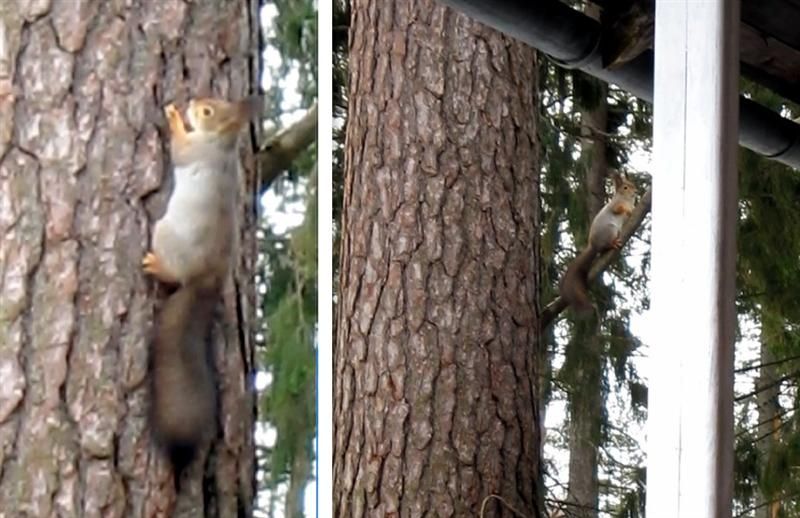 Macdoum! Thank you

for the news, it is so a sad news:
macdoum wrote:
For those of you that started watching the Black Storks and joined
The Hancock Wildlife Foundation
back then,today I read that Richard Pitt is preparing to leave this world as he's lost a battle with cancer.

http://www.hancockwildlife.org/article. ... rdPittFund
I saw the news yesterday..but..

I will always remember that spring and summer, 2008! It was then I got to know Black Storks and found several great people there. Some of them I have also met in Estonia!.. I whole new world opened then, to see the nature in a totally different way, thanks to Hancock Wildlife Foundation's discussion thread for the Estonian Black storks. I 'll not forget whom I am thankful for, for Richard Pitt.