April 22nd
good morning!

8.21 a buzzard came to the nest and it's "making bed" there, talking silently to itself.
a little later it climbed to the back branch. it is sitting there silently, looking around.
thank you for the pictures!
so it is was a rather uneventful day again, with no egg...
EDIT: the buzzard left at 8.28.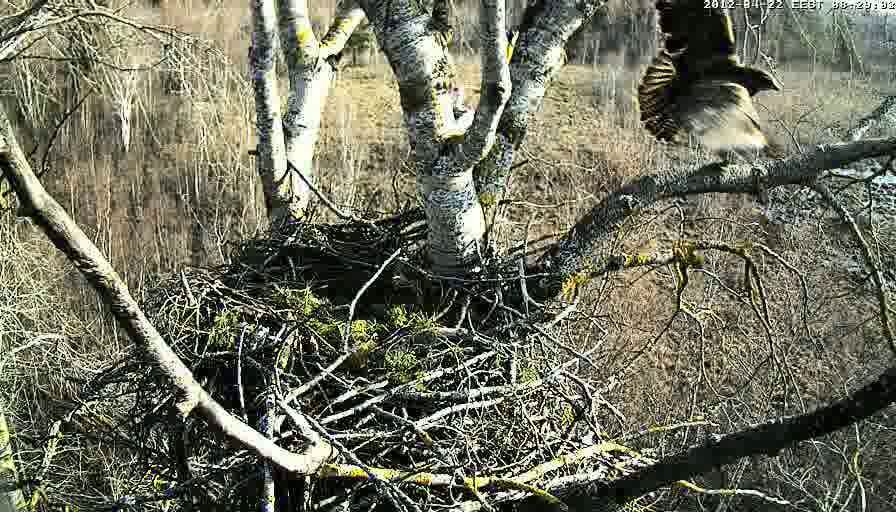 let's see how long it will take before it returns. i guess within 4 minutes...