at 11.11 a very dark-looking bird comes to the right branch. i suppose it has to be Pruuni even though it at first looked strange. it has false eyes in the back of the head.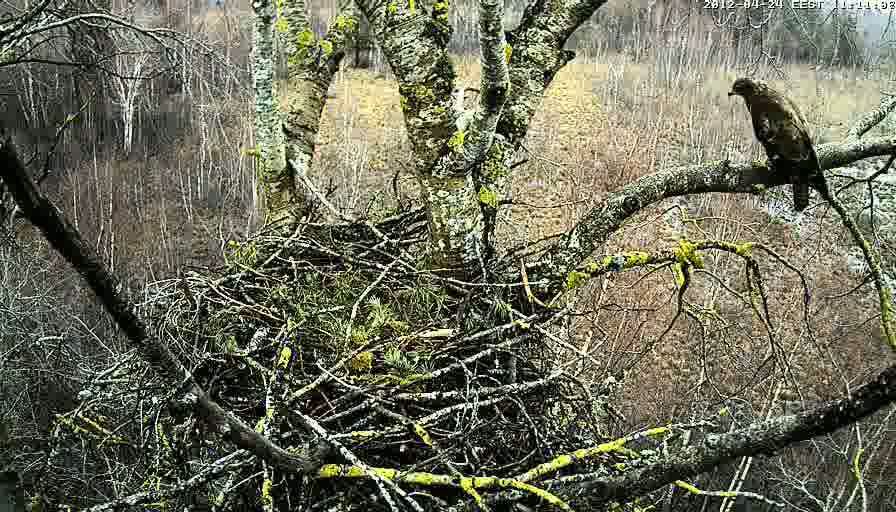 it began preening itself. it has eaten the vole and is happy now, "washing itself" after a meal like a cat.
EDIT (11.58): it is still sitting on the branch but it finished preening about 10 minutes ago. now it is looking around the forest and listening to other birds singing....
i think it has a whole false face in the back of its head.