i finally realized that Mr and Mrs B have cheated me again!

it's been Halli in the nest all the time that i've watched. i began to wonder when it became later and later and no change.... and the garland seemed to be missing from the head but not quite. they look so similar that sometimes (actually
often
) it is very difficult to identify them without both being there for comparison. in the cloudy weather Halli looks rather dark, too.
fortunately we have Pontu pictures.

there i found pictures which show that they have changed shifts already at 6.02. early birds today!

this is Pruuni at 6.01:
the change at 6.02:
EDIT: now that i have a closer look i see that Pruuni has some prey in her beak!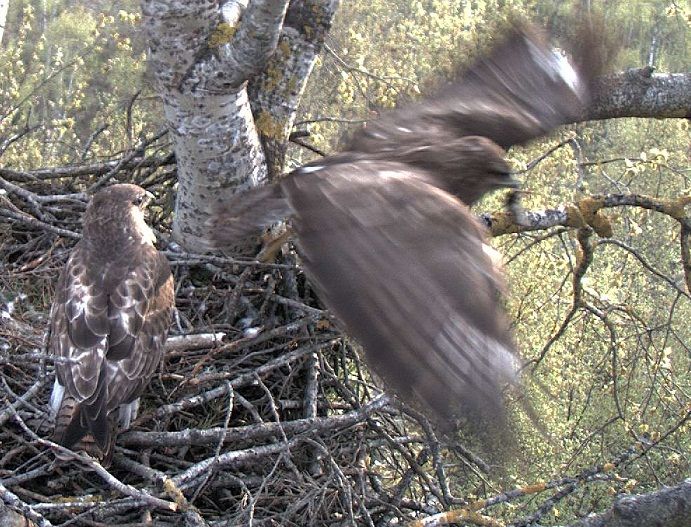 http://pontu.eenet.ee/saunja/2012-05-16 ... -06-02.jpg
... and Halli in the nest at 6.04: