Halli has replaced Pruuni at the nest duty sometime between 14.57 and 15.57, but i haven't still found out when...?
it was Pruuni when i had to close the camera and Halli was there when i reopened the camera.
i think it must have been between 16.27 and 16.28.
here's Pruuni with her spotty neck at 16.26 an in the next Pontu picture the bird is in the same position.
..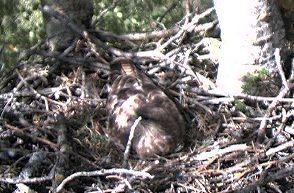 at 16.28 there's someone digging in the nest with the head deep in the nest bowl and in the next picture i think it is Halli (though the back of the head seems to have some spots; later, e.g. at 16.30 in the third picture it was more clearly Halli).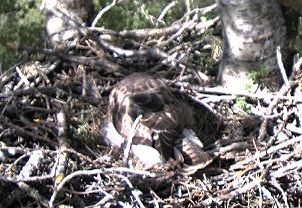 ..
..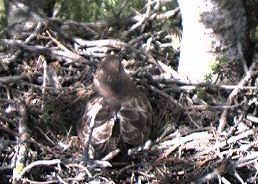 i also think that the difference of colours of the birds is rather clear. -it's a shame we could not see if Halli brought something to Pruuni.