Miks feels a bit bored and hungry (I think - flat crop ...) and crawles to the rim of the nest
I wish Metra would come back !!!
This cheeky Miks put his claw on the vole in stock there on the rim and he would have liked to eat her if he knew how ....
He still has not learned to swallow voles whole

At least he is safe back in the middle of the nestbowl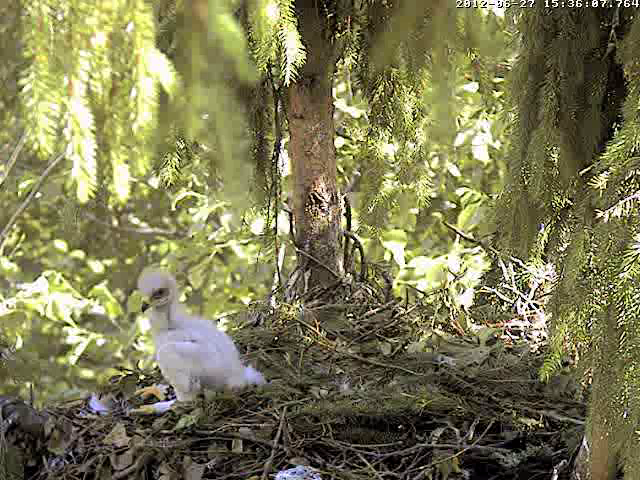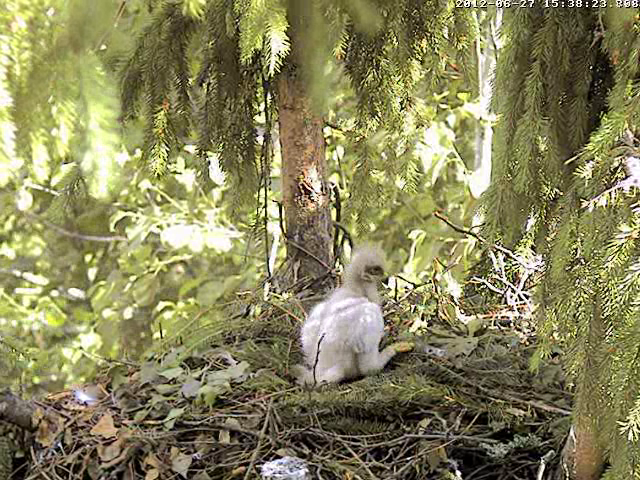 _________________


Nature does nothing in vain (Aristoteles)