renno wrote:
Back from the nest.

Juveniles got on the left leg white rings 708T (wing legth 34 cm), 708R (wing 36,5cm) and 708U (wing 35cm). In the right leg there is aluminium rings A10155-57 respectively. They were lot of pecking/beating and somehow 708R injured his bill few cm from the tip - there was scratch visible and some blood on the bill. I didn´t detect it but probably he hit something (me, nippers, climbers) too strongly. I am really sorry for causing this injury while ringing but hopefully it will heal quickly.

I will be out in next days therefore please follow how 708R is acting during feeding (eat with no trouble, will get enough food etc).
I carefully watched (again and again) the video of storks ringing and came to the conclusion that ...
the storklet marked with a ring # 708R was not injured at all, and the blood visible on his beak was not his blood
. The blood appeared shortly after the storklet ate a fish
which he found (16:05:43) when Renno left the nest. When eating the fish, some bloody remnant stuck to the storklet's beak and for a longer time he could neither swallow nor get rid of it.
I cut out a part of my recording where one can see at what point the blood appears on the stork's beak and where it comes from:
And the chosen photos:
- a beak of the storklet sitting in the middle looks clean (
btw - Renno, basing on the photo (of much better quality than screenshots) that he made shortly before he left the nest, could best estimate whether the beak of the stork was clean, or dirty with blood at that moment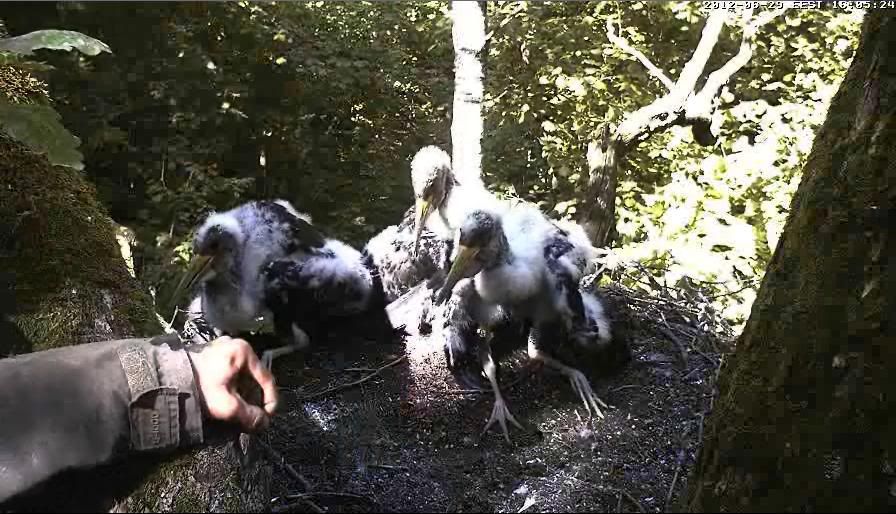 - the stork is catching a fish(?)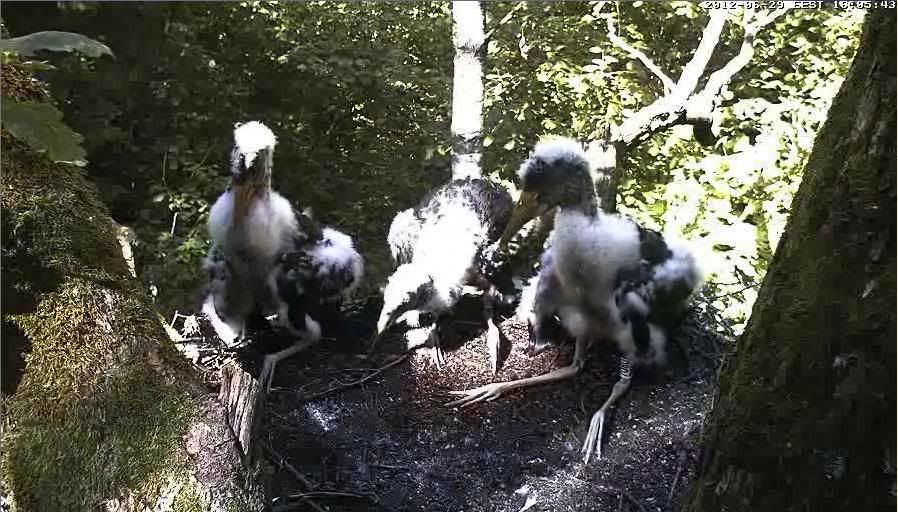 - a blood appeared on (in?) the storklet's beak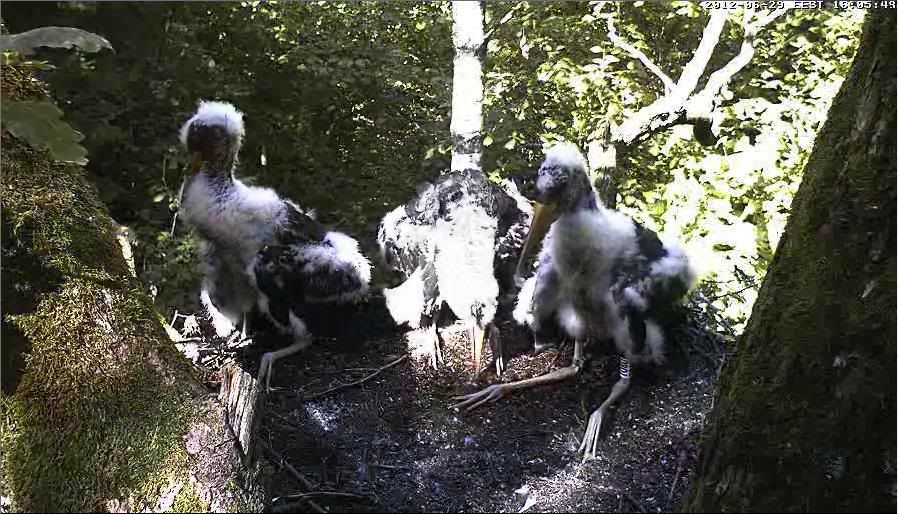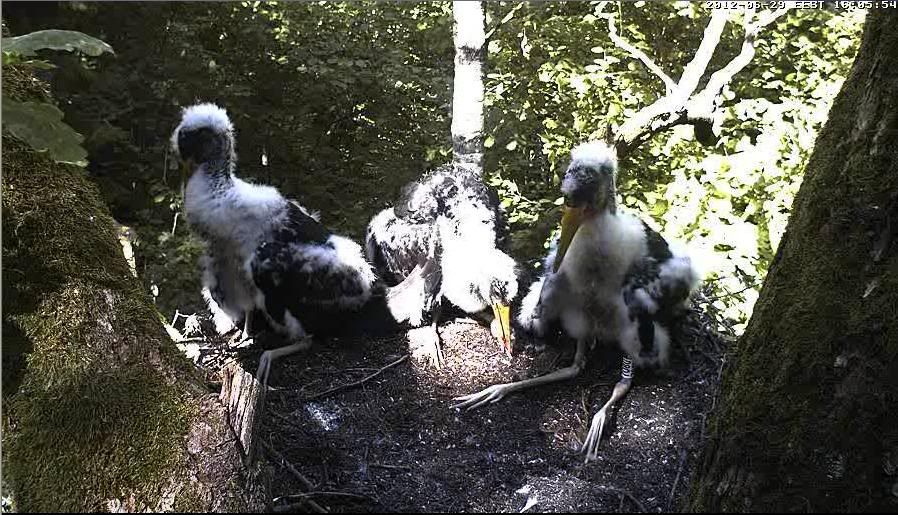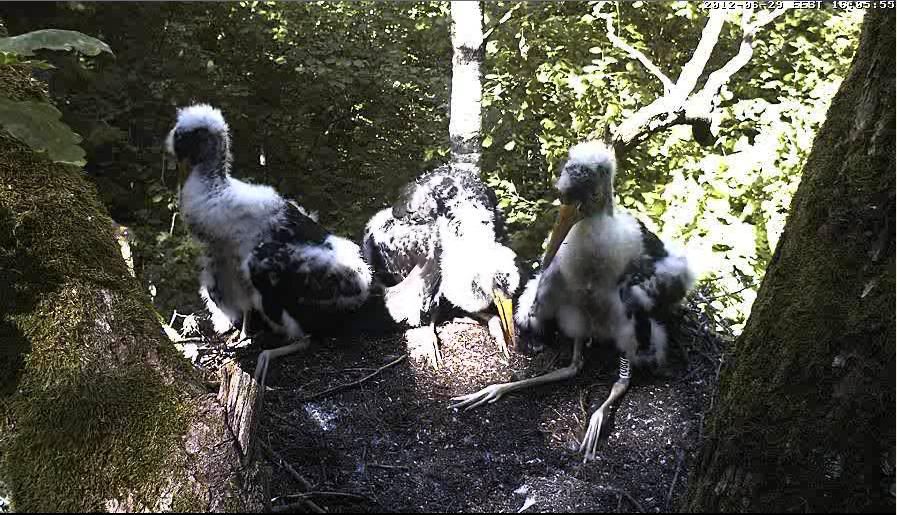 What do other viewers and Renno think about it?
And one more thing:
the stork ringed #708R
is the blackest chick, so (using the suggested by Asteria naming criteria:
viewtopic.php?p=146453#p146453
) -
it's not Lenny, but Tommy
, I think.
asteria wrote:
Kitty
Those short names are rather international. Neither as English as "Big, Mid and Little" nor as Estonian as "Uks, Kaks, Kolm, Neli" . Tommy is the blackest storklet, Kelly is the whitest one, Lenny somewhere between.