Birdie wrote:
I have thought about the thing yesterday, when Piret (or Madis?) took the fish away. It´s really hard to distinguish both, I was watching the cam the whole time, but maybe I`ve missed a glimpse
Yes, it´s often difficult to say who is who if you can´t see the legs. Madis, the male, is ringend, Piret is unringend. If in doubt, I simply say "one of the adults"
.
Recently I got a fine hint from b.h-p, she told me that Piret, the female, has a "special feather" on the left side, which I had overseen up to that point. I posted this information a while ago in the forum. Think it´s OK to post it here again, it may be interesting also for others.
Piret = female, no ring, special feather on the left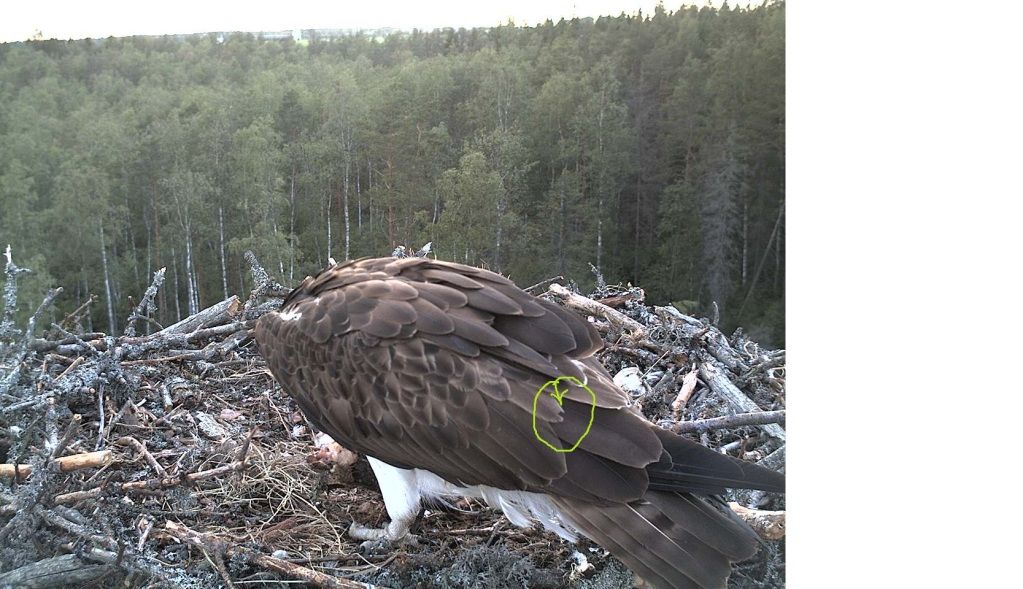 Piret, special feather, no ring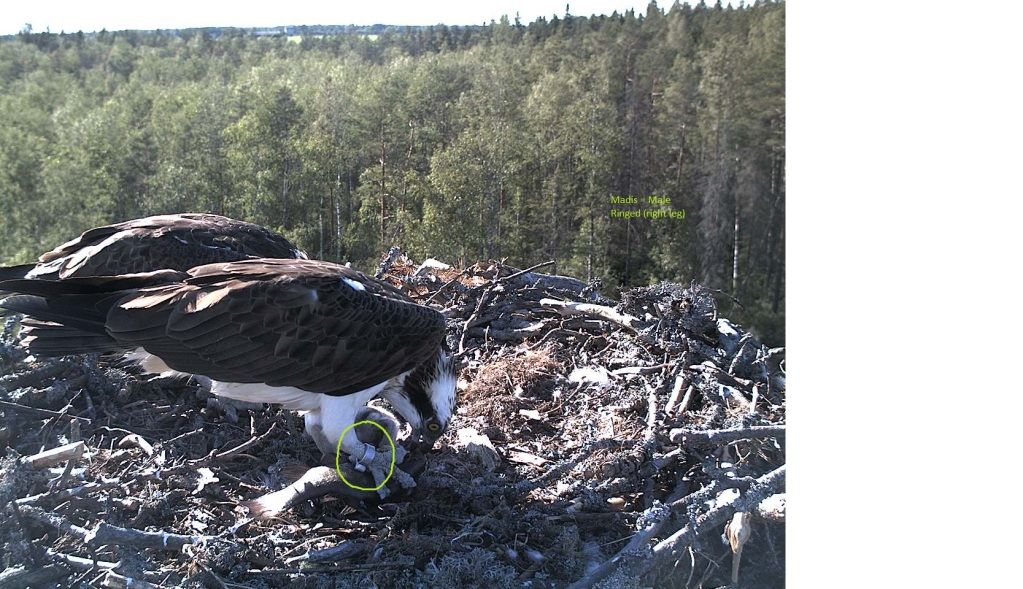 Madis = Male, ring on the right leg. He is smaller than the female
With thanks to b.h-p for the hint