21:39 - I opened the cam and Kalev was alone in the nest, he was chirping/calling..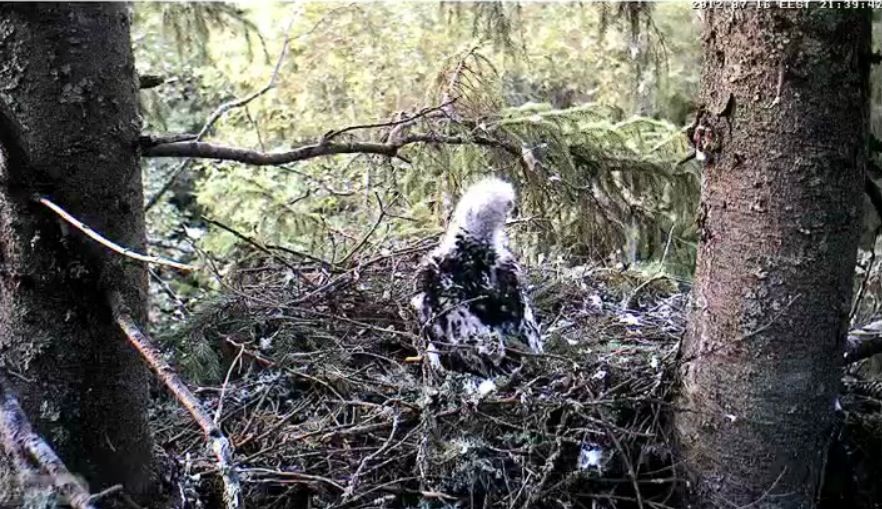 21:40 - Eha arrived, she brought a twig. Kalev behaved as if he hid food for her. She stayed for some seconds and then she left..
21:42 - here is the reason why Kalev had the " hiding attitude" for Eha. He pulled out a mole from the nest bowl..Koit must have been with a delivery while Eha was gone..
21:45 - Eha is back, and now it's supper for Kalev..mole..
Edit: Manu, you have it on video