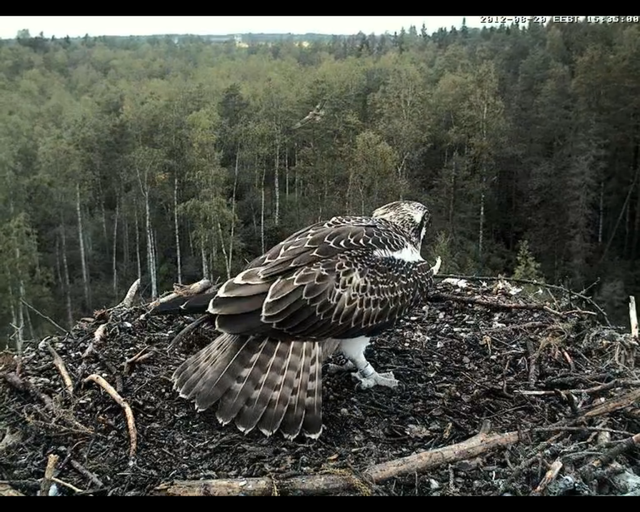 Hay all, this afternoon at 15.30 hr Estland time , Elo became attacked by an big bird. You can see the bird in this picture.
It was so rear because nobody else noticed. Everybody thought that Elo was very hungry, but he was afraid.
Maybe somebody can tell what kind of bird it is?

It could be simply another youngster. Elo was aggressive against them today as you can see in Nuria's video.