:loveshower: i found two Pontu-pictures from spring 2009, on May 4th at 8.54 - 8.55, where a black-and-white woodpecker is visiting the eagles' nest. it had gone unnoticed then at that time.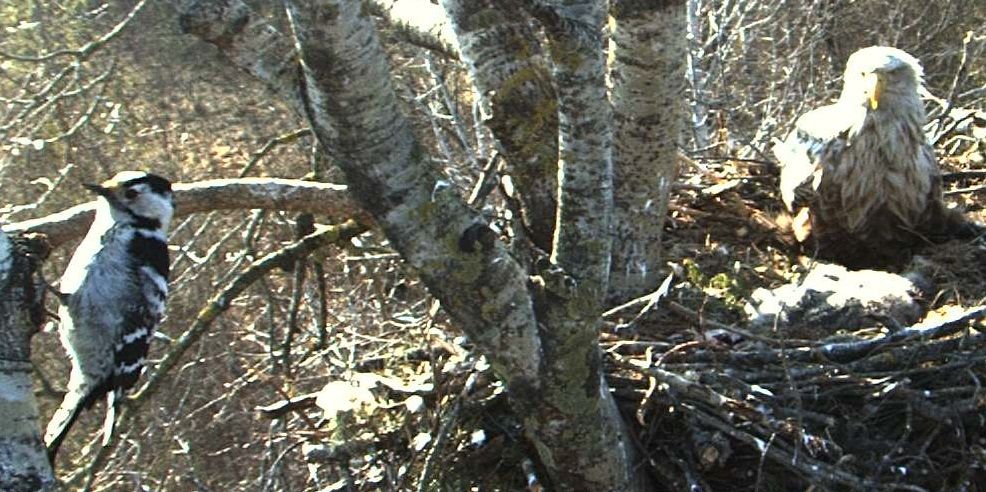 it was there long enough to be captured in two Pontu-pictures: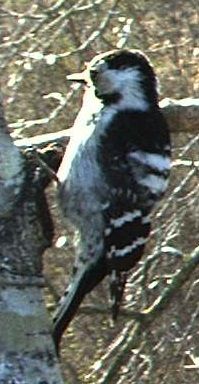 and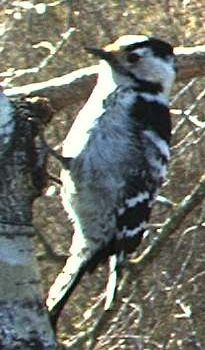 is it a female lesser spotted woodpecker
Dendrocopos minor
?
it's early May so no young birds are a round yet, and therefore it must be an adult. i can't see any red colour on it which both the great spotted woodpecker
D. major
and
minor
males should have on their heads. the third black&white woodpecker would be the Eurasian three-toed woodpecker (
Picoides tridactylus
), but both sexes there have more black on their wings and shoulders. i can't see how many toes this bird has...?
so i think it's a female
D. minor
. - can anyone who knows birds better confirm this? or tell what bird this is if it's not
D. minor
?


Your guess is right. It's female Dendrocopos minor