Renandeli thank you so much! 17th May pictures are great!
I used your snapshots

, above she is standing and below is same bird sitting. The numbers are hour-minute-second
the female eagle (eta: my
nonprofessional opinion
)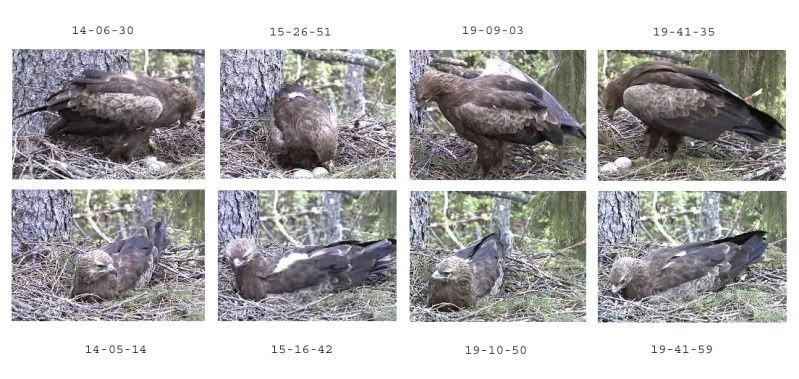 On todays slideshow where both eagles are together, the lighter-head male can see
Renandeli's slideshow
http://s281.photobucket.com/albums/kk22 ... =slideshow
ˇ
Continues (later)
EDIT:
To me
seems
she has quite dark head and quite contrast light eyebrows. The "problem" is that the head feathers aren't only dark-colored, but there are lighter tips etc, so in different position she may look different, if she is looking up then she may look more "white-head", plus the lighting plays own role.
on this pic is the same bird (both are renandeli's snapshots)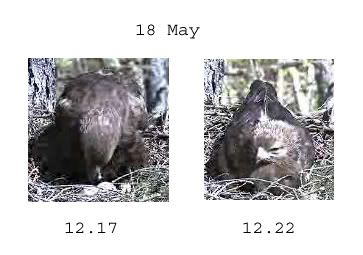 The male
seems
to have lighter head. I didnt find sitting-standing pictures of him (where can be sure its same bird) to compare. One picture and probably a male (my nonprofessional opinion only)
The head feathers look lighter, His "pants" are lighter too ....though its more his behavior what makes me think, its he.
viewtopic.php?p=37550#p37550
To me
seems
, the male spotted eagle can (has skills) incubate, he may replace a female some time, but his priority is to bring food, he doesn't sit on eggs hours and hours (different compared with WT-eagle)