he is standing there and waiting for the Supervisor.
there
is
some frozen slush on the twigs on the poop branch and other branches.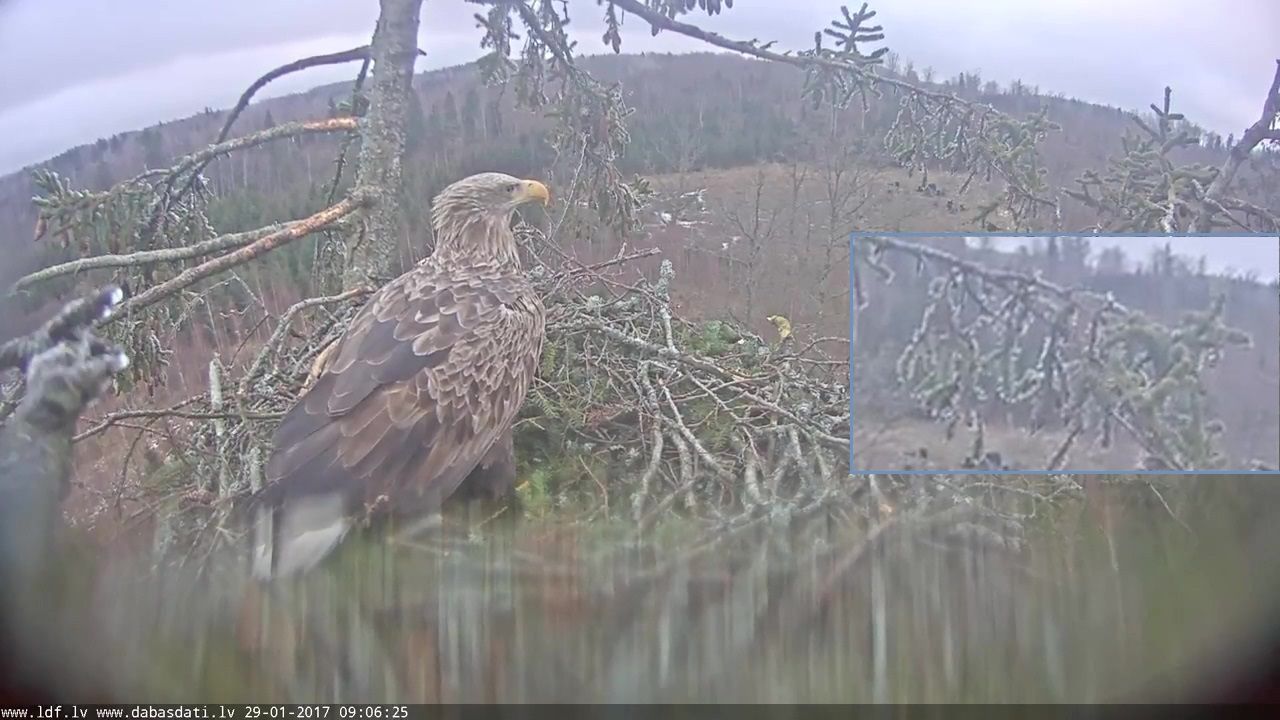 i really hope it is something like that on the camera, too. it would melt away.
Liz, now your video is private.

or is it not ready yet, still being processed?