it's a beautiful sunny morning and the Sun was almost directly in the top centre of the view at about 9:20. i made a picture and two skymaps to give us directions.
the lens makes our view 'curved' (i think that the terrain in the background is in reality more or less horizontal.).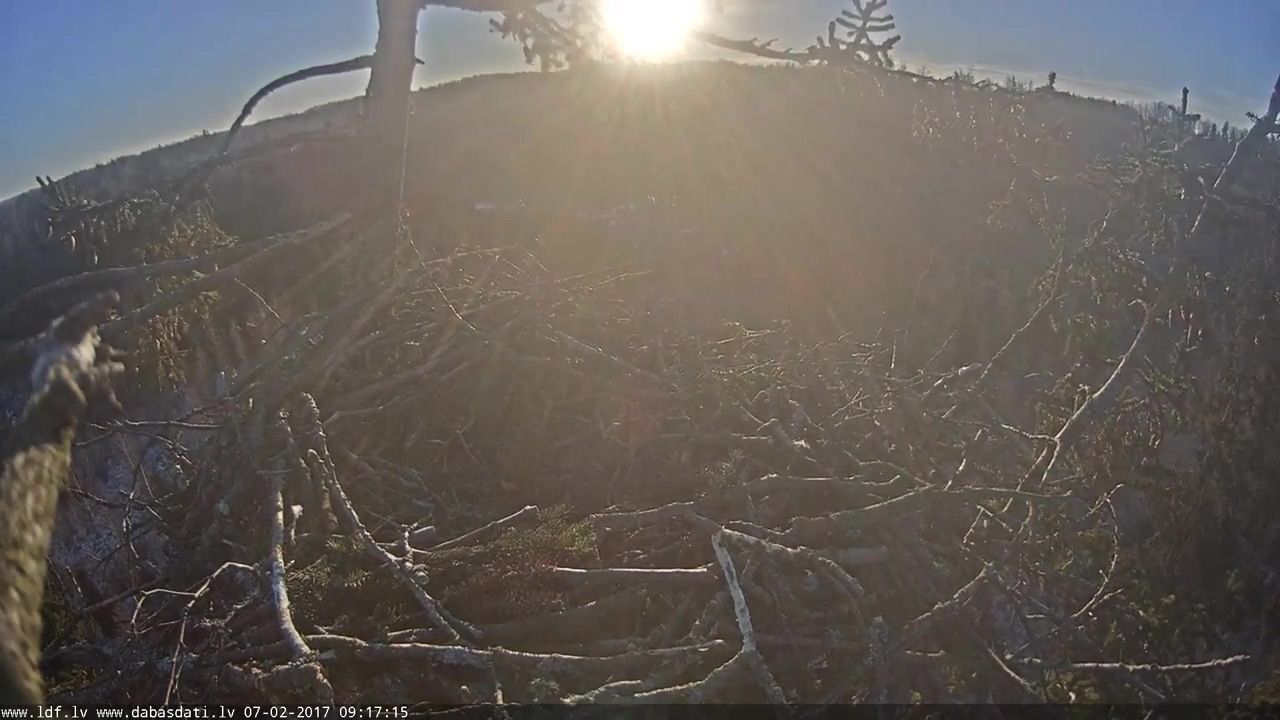 first the horizon map which compares to the above picture. the Sun is the big yellow spot a little to the left of the centre of the picture which is south-west (SW). i have cut the top part of the map because we can't see so high in the sky. the Sun at this moment was in the top border of our view and in the map it is very low near the horizon.
a funny coincidence is that in the above picture there is a tree which looks very much like an oak in almost the same place where the parents' oak used to be.

then the sky above the forest. north N is in the top of the picture, south S in the bottom, east E is on the left and west W on the right. this map gives the sky as one would see it if one would lie on one's back on the ground with feet towards the north and head to the south.